According to a watchdog organization, most hackers these days are targeting people's smartphones since many do not have adequate security. If you do not want to be among the victims of these crimes, it is vital to protect your device by downloading a good anti-virus from www.general-play.com. However, before you visit the site it helps to be aware of the best anti-viruses you can download if your device is running on android. You should choose a suitable anti-virus especially if you surf the net frequently. Some of the top ranking anti-viruses you can use are: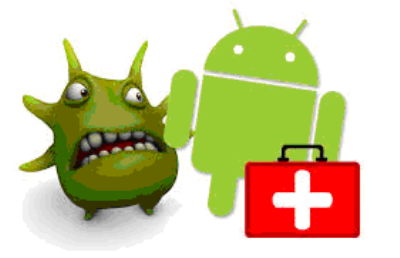 Kaspersky mobile security
For many years, Kaspersky has been among the top ranking anti-viruses for computers. However, the company has now branched out into mobile devices. Just as excellent as it is on the computer, the anti-virus also offers among the highest security solutions for phones that run on android. The app comes with advanced privacy features that are easy to use. It allows you to lock your phone by sending a message in case of theft. You can also locate your device when you misplace it.
Avast mobile security
This is probably the best anti-virus you can download in any mobile app store. It is a favorite security solution for many android users and has received a 4.7 star rating out of 5. It protects your device from Spyware, malware, adware and viruses in real time. Some of the features unique to this anti-virus include SMS history wipe, message and call filter, GPS tracking, network meter, siren alert and firewall. The basic version of this antivirus is free but if you want complete protection, you can go for the premium version.
Bitdefender
Bitdefender has also developed a mobile security app for android users. This app also protects your phone from viruses, malware, Spyware and thieves. Some of the unique features of this app are SMS filter, call block, and virus scan. This antivirus has the highest rate of detecting viruses, which is 99.8%. Many users have rated it 4.4 out of 5. The only disappointment is that it lacks an anti-theft features to help you recover your phone when someone steals it.
Quick heal security
This may not be the most popular antivirus among these five but is certainly is top ranking. Many users have rated it 4.5 out of 5. It scans for malware, viruses, spam SMS, hacker attacks, and calls automatically. It has all the basic features that make a good antivirus such as data protection, message blocking, call filtering, and anti-theft features. It even allows you to lock your phone from a remote access incase of theft.
AVG antivirus
This is among the most famous antiviruses available today. Just like on computers, this antivirus also works well for mobile devices with android. Users have given it a rating of 4.5 out of 5. Like the other top ranking security apps, it keeps your device safe from viruses, malware and Spyware. It has features that allow you to backup your data and sensitive information as well as anti-theft features.