Have you updated your android mobile with this week's latest apps? Not yet? Then it is definitely the perfect time to review some of the most amazing apps of the week. All of these apps work smoothly on your operating platform and assure you that you have a great timer with them. This week's apps are particularly based on heavy games. So, check out and find which app suits you the best –
Galaxy on Fire:
This is one game where you get to experience some amazing graphic resolution and a fine galaxy definition. The game requires you to shoot through the Milky Way. The campaign mode has more than 10 hours game play time and if you manage to play well, you will be able to unlock some of quests by some cost effective purchasing.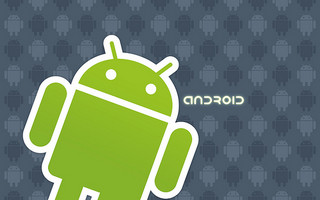 Todoist:
Now, apart from games, android is here to provide you with some high quality apps that can make complex tasks seem simple to the eyes. The app is equipped with native functionality and it enabled to track your tasks. If you manage to get a premium account, then you will be provided with services like push notification, text and email reminders.
Ionage:
Now, this the week for galaxy games, with another space game in the kitty – Ionage. This is one of the best android strategy games whose backdrop is the vast galaxy. It contains all the features of a gigantic game, such as grave battle scenes with a thematic story.
Wedding Dash:
Now, if girls were thinking that android launches only games for the gameful boys, then you are wrong ladies. Now, you will be able to enjoy wedding dash in your tablet and smart phone with an android operating system. Like the original pc game, you will be required to juggle between tasks and complete the wedding process keeping both the bride and groom happy.
Quad Drawer:
What if you can enjoy the experience of a virtual drawer for managing the various apps in your mobile. This latest app lets you arrange and find apps from your huge collection by typing one or two letters. This app can even help you in sorting out the apps in alphabetical order.
Ring Tone Maker:
Now create your own ringtones for free with the latest ringtone maker app. You will just need to select the song of your choice and then cut into a desirable length.
Mushihimesama Bug Panic:
One thing great about this app is its title and its game concept. The name and the concept are both very hard to get adapted to. The latest version is an update from the Japanese manufacturer and promises more bullet fighting and difficult curve control system.
Totally Pregnant:
This is a free game and with this app, would be mothers will be able to see how babies grow inside a womb through 3D videos. It does not stop there, since you will be provided with lots of advice and review some question databases related to pregnancy.
Shake for Help:
If you want to turn your android mobile phone into an alarm system, then you definitely need to get this app. With the application, you will be able contact your friends during emergency with a single shake of your device.
Conclusion
Now start exploring the various android apps and let us know which one you like the best. Most of the apps don't charge you a penny. So start enjoying the service of some exciting and thrilling mobile and pc tablet applications.
Description: A number android applications have been launched in the digital arena recently. Most of these games are free and does not charge anything from the users.