Advanced technologies are constantly changing our work habits. Smartphone launch was one of the biggest game-changing moments in business history, especially after the first productivity apps came along. These apps enabled us to plan ahead and use our work-time in the best way. In this article we listed some great iOS apps that can help you to better organize your business and make it more lucrative.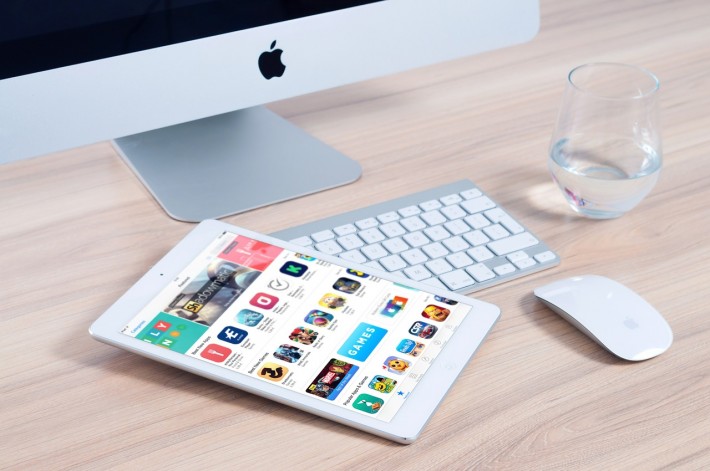 Slack
This is the most popular team collaboration tool at the moment. It managed to get ahead of fierce competitors like Basecamp or Trello. Slack offers plenty of IRC-like features including: persistent chat rooms (which are categorized by topics) direct messages and private groups.
Users can add various types of content, which can also be searched. The app can be easily integrated with various third-party apps including: Trello, Google Drive, GitHub, Dropbox etc. Recently Slack developers also added a few more fun and personal features, like emojis. Company that stands behind Slack also organizes open-sourcers race to build better version of their software.
pCloud
Most entrepreneurs already have their favorite cloud storage app, but the reason why they should think about using pCloud is that it is by far the most secure encrypted cloud storage you can find online. It comes with 20GB of free storage space, which can be accessed from any device. Files can be automatically backed up, and synced and users have the ability to instantly access all changes that have been made. When it comes to encryption, pCloud is superb comparing to all other free cloud apps on the market, and the proof of that is a hacking challenge organized by the company, where they offer $100,000 Bitcoin equivalent to person who hacks their encryption software.
Uber
You probably didn't expect to find this app here, but as we all know, entrepreneurs often need to move fast. Attending multiple meetings and conferences around the city can be very tiresome and time-consuming, and that's why you shouldn't make compromises when it comes to transport. Public transportation can be a huge drag, and driving a car or a bicycle disables you from doing other things like checking your mails or practicing conference speech. We all know that you should never rely on regular cabs, when you are late for a meeting, which is why Uber is a must-have app for on-the-go entrepreneurs.
FedEx Office
Lifesaving app which enables entrepreneurs to send their documents to the nearby FedEx office, which then get printed. They can pick up their printed documents there, or can send them anywhere they prefer. You can connect the app with DropBox, Google Drive or any other cloud storage, as well as your mail inbox. App offers lots of different printing options, which can reduce the printing price and customize printed documents.
EverNote
This is one of the most popular note app. Evernote can be used for keeping track of your expenses, running business notebooks, recording contacts, managing your calendar and creating different types of presentations. If you are using Evernote for expense tracking you can screenshot receipts and bills and store them in database. You can use this feature to take photos of various office documents and take advantage of the intelligent way Evernote sorts saved records. Placing these documents into a digital database, will come handy when you are attending meetings and conferences.
Entrepreneurs were always ahead of new trends. Other than these great apps, digital world also brought many difficult business challenges. One of them is a much more competitive market, which is just one of the reasons why we should use every help we can get to be more productive and to make our business more competitive.
Nate M. Vickery is a business consultant from Sydney, Australia. He has a degree in marketing and almost a decade of experience in company management through latest technology trends. Nate is the editor-in-chief at Bizzmarkblog.com.