Most of the modern Android devices have a flashing LED light used to alert you if you have any notifications in case the screen is off. This is pretty convincing because if you miss a call the light will start flashing in red, and if you miss a notification – in green. However, the default Android OS has limited capabilities of this light and you can't change anything. On the other hand, with the help of some third-party apps you can easily modify the settings.
Verify the Light Capabilities
The first thing you have to do before considering installing the LED hack is to verify the capabilities of your light. In many cases they are limited by the hardware of the phone. Some of the devices do not even have LED light integrated, so it would be good to make sure you have. The easiest way to learn the specifications of your device is to check the review of your device. There you can find the manufacturer's info. Keep in mind that some devices might require root access in order to change the LED settings.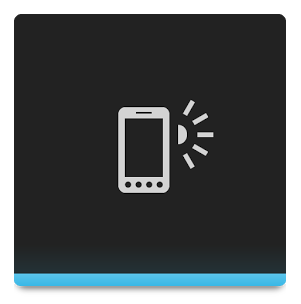 LED lights can also be used in decorating your homes at mega events and festivals like Christmas. You can get LED Christmas decoration ideas at christmaslightsetc.com.
Use Light Flow to Set Flash Frequency
The light flow allows you to set the flash frequency and color for a variety of different functions via third-party apps. Basically, if you have a camera with LED but not a notification LED, thanks to Light Flow you will be able to use the LED of the camera as notification light. So if you have various types of notification you can set up the light frequency of the device. Light flow comes in 2 versions. The lite version is free but the 'max lights' is up to 12 blinks for LED color. On the other hand, the paid version is a bit more advanced because it also includes social media services support.
Use Blink to Select LED Colors
Blink also allows you to set the frequency of the flash light and notification. The main advantage of the application allows you to select different LED colors. Blink will also allow you to test different colors from a special gradient color wheel.
The last application we will present you is NoLED and it is used for devices that do not have LED flashing light and camera LED. Instead, it uses the display lock screen, displaying bright icon showing the notification of the missed app. It also support all kinds of the functions such as missed calls, missed messages, voicemail alerts. The bad side of this applications it the battery drainage, because the screen must remain on during all the time in order to display the notifications. But it is the best offer you have in case you are in need of notifications.