Are you stuck in a myriad of questions about websites, web hosting services and plans? Well, understanding about these topics is not a rocket science by any means but one that requires a bit of patience and ability to attain knowledge. Every business, be it a small or large one, requires advertising, promotion and marketing in order to increase the number of customers, sales, revenue and even market presence. Businesses strive hard each moment to make their presence felt in this cut throat competition. In order to keep up with the latest trends and modern advancements in technology and marketing abilities, businesses are now looking towards the digital media. Today, the world has gone digital and everything happens with a single click of the mouse. Thus, there is a dire need of every business to own a website and also take up the services of a web hosting company.
What is Web Hosting?
Web Hosting is basically a tool that refers to the presence of a website on the internet. It makes the website's presence on the W3 system by allotting a disk storage space and bandwidth by means of a server. When the website is designed, the files are uploaded on to the server with the help of software and thus made available for the world to access it. The web server ideally stores all the images, content and files pertaining to the website. It is connected to the World Wide Web 24 hours in the day and is linked with a website domain name, for example, webhostingreviews.com.au.
A web server typically works on the similar lines to that of a normal laptop or a desktop computer at home or workplace for storing files and important documents. However, a web hosting company offers its client a wide array of plans to choose from, depending on the size and stature of the website. Their plans include both monthly and annual web hosting plans, where the server hosts, monitors and manages the website regularly.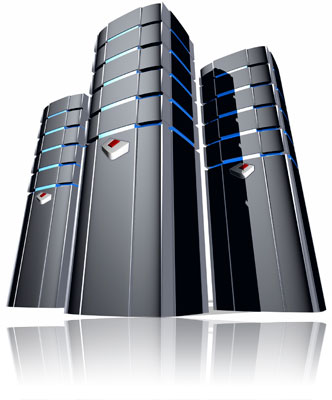 Varied Parameters of Web Hosting
It can certainly be a confusing game when you are required to choose a web hosting company that caters to your business requirements and website needs. There are a multitude of companies that offer a wide spectrum of plans for web hosting depending on the size and type of the website.
Types of Websites
Basic Website – This type of website is generally an HTML website that does not include any high resolution images etc.
Flash Website – These websites typically use flash presentations. The web hosting package required for this type of website is higher than the basic website.
E-commerce Website – These are the high profiled business websites which need a larger server space
A web server in a web hosting package is one that is used for storing the information of the website. There are three different types of servers majorly.
Windows – User-friendly, convenient and feature rich server operating system
Linux – Provides high security and control over a website
UNIX – A complex operating system that offers an extremely high end security system.
If your business website involves plain text then the choice of the server does not really matter. However, you prefer to have a dynamic website then, you would need to choose the web server that best suits your website.
This is one of the main elements of the web hosting package that you need for your business or personal website. It is this disk space that contains and stores all the germane data of the website. It includes
  Content
  Images
  Audio or Video
  Presentations
  Flash Files
  Maps
  Advertising banners
  Email boxes etc.
The more the content on your website, the larger disk space is required for the website to be easily accessible for the visitors.
Does your website attract a swarming number of customers? Like for example, free downloads. The more number of visitors attracted to the website, the higher the bandwidth required. It is nothing but the amount of data transfer taking place and is thus regarded as the ultimate tool of the web hosting package, which attracts visitors and drives more traffic towards the website.
There are different types of web hosting plans that are offered by varied companies in accordance to the types of websites and their requirements.
  Paid
  Shared
  Reseller
  Dedicated
  Virtual Private Server
  Managed
  Collocation
  Free Web hosting