Mobile phones made our lives a lot easier. With the advent of these incredible gadgets, it is now possible to talk to your friends and family members anytime of the day regardless of where you are. The problem with using your mobile phone is that you can end up paying a lot on your phone bills if you use your mobile phone frequently. If you are spending too much money on your phone, it is high time you learn of tips that can help you save on your call and SMS charges. Here are some of the things you can do prevent your phone usage from straining your budget: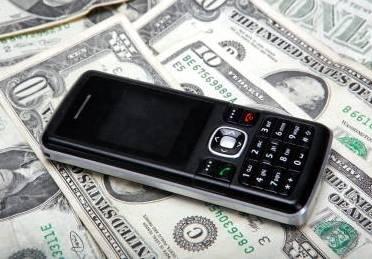 Call at the Right Time of the Day
If you love to use your mobile phone to call your friends and loved ones, you can save a lot of money if you call them at the right time of the day. A number of cell phone service providers offer lower call rates for calls made during off peak hours so consider making your calls during this period. You get to save money if you take advantage of reduced call rates.
Opt for a Per Second Billing Package
Mobile phone companies typically charge their customers by the minute so even if your call lasted only for less than 20 seconds, you get billed for a minute worth of call. If you have the option to avail of per second billing package from your phone service provider then go for it. You can save a lot of money when you get charged per second if most of your calls are short. By opting for a per second billing package, you no longer have to pay for the whole minute if your call only lasted for 20 seconds or less.
Learn about the Latest Call and Text Offers
Cellular phone service companies often offer discounts and special offers. Consider contacting your phone service provider's customer support at least once a month so you know if there are special rates and offers you can avail off. Availing of some of these offers can help you reduce your phone bill but see to it that that you know the terms of the special offers. You should read the fine print of special offers when you avail of them. Do not just rely on promotional announcements because they may not contain the full terms of the offer. If you are availing of off-peak call rates, for example, see to it that you know the conditions of the special rate. Some mobile phone service providers may offer reduced call rates but only for calls that do not exceed 30 minutes. You may be charged with the normal call rate if you exceed this limit.
Get an Unlimited Text Message Plan
This only applies if you are fond of chatting with your friends or loved ones via SMS. You get to save money if you opt for an unlimited text message plan instead of paying for each text message that you send.
Use an Internet Phone Service for Making Calls
You likely spend a lot on your phone bills if you frequently make long distance calls. Long distance call rates can be very expensive so if you like to save, consider using a voice over internet protocol. This is an internet based phone service that has better and more affordable call rates. You can even make calls for free as long as you are calling within the US and Canada. You can significantly reduce your phone bills if you use this phone service instead of your mobile phone for making calls.