Wildcard certificate, a public key certificate can be easily used with multiple sub-domains of a domain. On the bases of different sub-domains, you will get advantages that it saves money and could be even more convenient. This Wildcard SSL certificate simply secures your website URL as well as unlimited number of its subdomains. Now-a-days a single wildcard certificate can secure your websites. All these certificates can secure common name as well as all subdomain at level that you specify whenever you submit your request. You just need to simply add an asterisk (*) in the subdomain area in order to left of common name.
Key Features of Wildcard Certificate:
One certificate can simply extend secure and trusted SSL in order to multiple sub-domains under one domain on your server.
Achieve up to 256-bit encryption that intelligently secures online transactions.
Complete authentication of your business as well as second level domain verifies domain ownership as well as business identity.
Show you daily website malware scanning which help you to keep safe.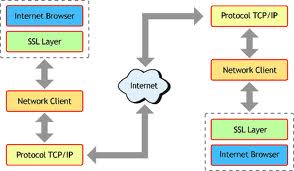 In this modern days & era, these wildcard certificates provides complete security to your websites same as regular SSL certificates. With the help of validation methods, all your requests are processed with complete ease. On the other hand, some of the web servers may need unique IP address for each & every subdomain on Wildcard certificate. Make use of single & easy-to-manage certificate in order to fully protect transfer of sensitive data on different subdomains under one domain on your server. These certificates intelligently enable you to secure the connections between both your website as well as customer's Internet browser.
Advantages of Wildcard Certificates:
Simply lower development as well as administrative costs using single SSL certificate for multiple subdomains under one domain on your specific server.
Completely simplify certificate installation and management by totally securing various sub-domains with one certificate as well as expiration date.
      Provides protection to some future subdomains by just eliminating time that is needed to buy new certificates.
      Put up SSL wildcard requirements for wide-ranging web-based applications.
      Easier to manage.
This Wildcard SSL certificate uses Subject Alternative Names (SANs) in order to secure domain as well as its entire first-level subdomain. That means you can easily achieve SSL certificate with common name as *.mydomain.com. A Wildcard SSL certificate also allows you to easily have protection for unlimited amounts of subdomains with single IP address. This process may include primary domain also which means that it enables you to apply just one certificate to your entire website in order to save time as well as money.
Wildcard certificate is the most convenient and cheap solutions that can be easily manage while having one certificate for each subdomain. With the help of these Wildcard Certificates, it assists you to keep transactions secure with strong encryption. Now-a-days your online data security is too important in order to leave in hands of untrustworthy provider. That's why gogetssl.com has developed more than past decade. It is a highly trusted company in every category. Part of reason our amazing growth is just single-minded product focus that is digital certificates.
Jim Armsharbour has helped all the customers to understand how WildCard SSL presently works with different security keys. They also provide consumers with access to full range of SSL products from different brands including RapidSSL, Symantec, Thawte and more.