Modern technology coupled with creativity and imagination is the formula for a successful new product. And with all the resources available today, there's really no limit to what we can invent. Some of these items look like ordinary products that we encounter on a daily basis; others seem weird, probably because there's no other item like them in the market at present. Most, if not all of these items are invented for convenience, but often end up ignored because they tend to over-simplify even the most mundane of tasks.
Wheels on shoes, but they're not the same as skates? Cigarette filter holder, because you're too fancy to hold the filter that holds your smokes? Steering wheel desk tray, because you want something to go with the drink on your car's cup holder? Or diet water, because you think ordinary potable water is making you fat?
Hopefully, the items on the following list won't end up among some of these crazy ideas brought to life. They're quite promising; and considering their practical applications to modern lifestyle, you might want to consider purchasing one of them in the future.
HAPIlabs' HAPIfork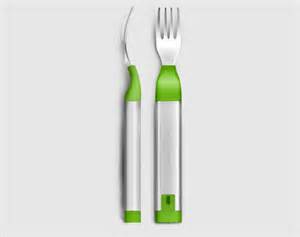 This device looks like a cross between an electric toothbrush and a table fork. In essence, it is an electric fork of some sort, but it doesn't really automate food intake, unlike how an electric toothbrush automates teeth cleaning. What the HAPIfork does is that it regulates your food intake, antagonizing fast consumption of meals. Its selling point is not really about the wonders of the product, but the dangers of eating fast. It aims to solve overeating, including the consumption of too much sugar, which leads to other health complications. The product aims to train the user how to eat properly, giving off an uncomfortable buzz when it senses that you're chewing your food too quickly. It is behavioural training at its best, only this time you're giving the "shock" to yourself and not some other animal. Will this help? Yes, especially if you're not too keen on putting a vibrating fork inside your mouth.
Pucs, the "rechargeable ice"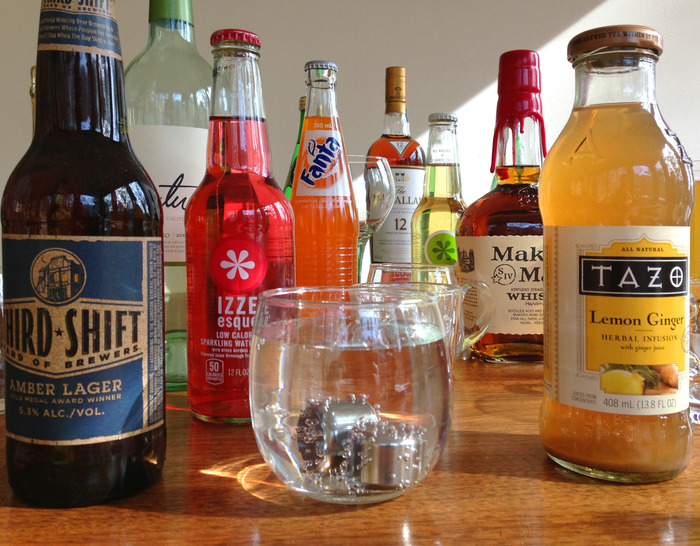 Made from solid stainless steel, these small metal pucks can chill any drink you want without watering it down or adding any off-putting taste. And since it doesn't really melt, you can "recharge" these Pucs' chilling power naturally by putting it back on the freezer as often as you want. Clean-up is easy: just a good soaping up or a quick rinse in your dishwasher and voila, the Pucs is ready for the next drink. This product is still at its funding stage, gathering enough money to start production through Kickstarter. The pledge goal of $2500 has already been achieved, so we're assured that Pucs will be available for retail in the next few months. You can still check their Kickstarter page to place an order, with more than a month left before funding ends and production starts.
Stinky, the game controller for your feet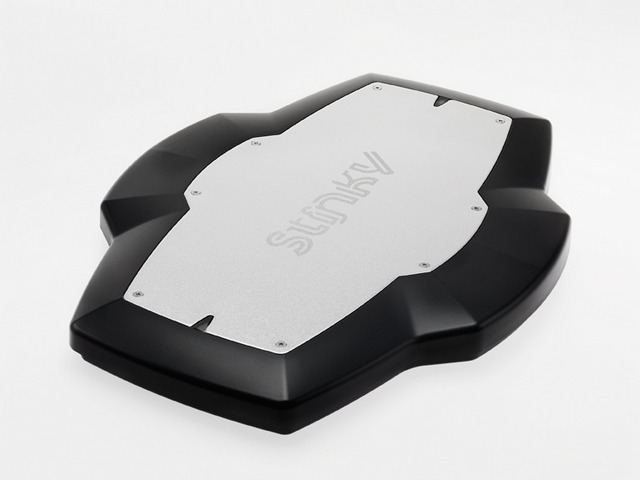 Another Kickstarter hopeful, this device gives your feet purpose when you're playing your favourite PC game. Stinky emulates your computer's number pad, programmable to perform certain functions and commands. Aside from the racing pedal, gamers haven't seen a legit accessory that makes use of their lower extremities in gaming. This could prove useful in games that require you to memorize and perform certain actions simultaneously, like crouching while moving forward, or throwing a grenade while shooting a gun. It somehow frees up your hands to do other tasks like answering your business phone (read more), or shoving food into your mouth. It may take a bit of time to get used to this device, but once you've mastered your feet skills, you'll be unstoppable in the battlefield.