You've been gaming for a while, and you've become a big fan. Now it's time to take your gaming experience to the next level and upgrade your system. The problem for most gamers is deciding where to start. What features will really elevate their gameplay?
We've done the research on the must-have devices for upgrading your gaming system, and come back with our top picks. Read on to learn our tips for upgrading your gaming system, and get ready for a playing experience you and your friends won't soon forget.
Buy An External Hard Drive
Whatever console you choose to play on, it's vital to ensure that you have a reliable external hard drive to go along with it. Not only does it provide you with a wealth of additional storage space, a good external hard drive can help reduce loading and installation times, improve gameplay, and keep your entire system running smoothly.
If your operating system doesn't sync up with an external hard drive, that's no problem. Many take MicroSD cards instead, which help you amp up the storage options on your device. Be sure to have a few options handy if gameplay slows down or loading time seems to be taking longer than usual.
Get An Advanced Xbox One Headset
You think you love your Xbox now, but wait until you upgrade your gaming system with a powerful new Xbox One headset. You can get simple earbuds that provide crystal clear sound, or go all-out and get a headset that provides comfort, style, and unsurpassed gameplay options.
Look for an Xbox One headset that's comfortable enough for even your longest gaming sessions, with sharp sound and easy to use features. Turtle Beach has a variety of great options for all sorts of different consoles, including some that connect directly with your gaming system without having to bother with a pesky adaptor.
Try A Tricked-Out Controller
The traditional controllers are all well and good, but real gamers will vouch for more advanced options. These simply provide a level of comfort, convenience, and gameplay that has to be seen to be believed.
There are plenty of great places that can customize your controller to suit your specific needs and gaming requirements, resulting in a device that's utterly unique and incredibly powerful. The Controller Shop is one such store, and comes packed with a host of amazing mods. You can have buttons added, get an upgraded battery that lasts longer than ever, and even get custom paint jobs that will leave your gaming looking cooler than ever.
Explore The World Of Virtual Reality
Gamers all across the globe have fallen head over heels for virtual reality (VR), and are rapidly adding it to their gaming experience. Just strap on one of the fancy headsets, and get ready for a truly immersive time playing some of your favorite games.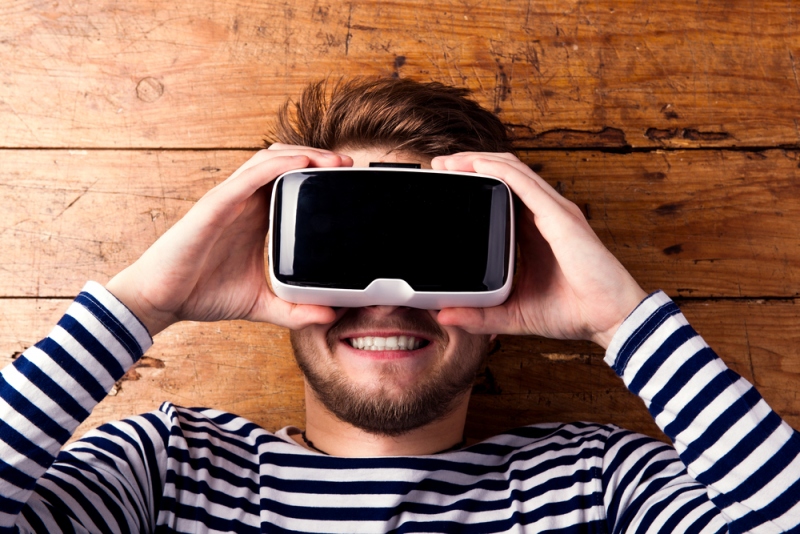 Right now, this option is mostly the domain of gamers who opt for Playstation 4 — Nintendo does not provide any VR options at this time. If you're a fan of Xbox and want to experience some of the fun and excitement of virtual reality, you can use a modified PC headset for a similar experience.
The world of virtual reality is rapidly expanding, so be sure to keep an eye out for amazing new products technologies from some of your favorite companies. This may well prove to be the future of gaming.
Go For Great Graphics
With all this amazing technology at your fingertips, make sure you have a screen that's up to the challenge of showing it all off. If you use a computer monitor to play games, look for one that's high-definition at the very least, although we recommend 4K resolution as the ideal choice for serious gamers. You can also opt for an additional screen to increase your visibility and give you and your friends a more immersive gaming experience.
And with your television screen, the same rules apply: go for crystal-clear images that show off every aspect of your games and give you high visibility. If you can, go with a larger screen so you don't miss a single thing happening in whatever game you're playing.