Today music has become an integral part of everyone's life. It is a great source of entertainment and refreshment. It is equally important in the lives of those who have been or will be active in aquatic sports for all their lives. And not only sports person, everyone will enjoy music during swimming or other aquatic activities. So for these people, Underwater Audio is waterproofing several gadgets. Today underwater audio has a range of waterproof iPods, headphones, and many other accessories.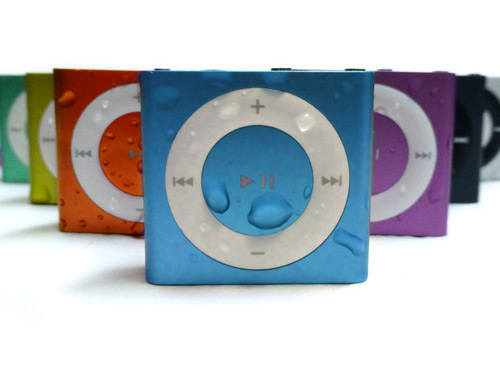 About Underwater Audio:
Underwater Audio is a firm that uses its extreme and pioneering technology to waterproof its gadgets. It has a waterproofing technology that goes through two stages, to waterproof all its products from inside to out. Runners and several other athletes and sports persons have reaped and gathered all the benefits of music to energize, motivate and refresh themselves forever from the days of tapes and the walkman. But unfortunately, for swimmers and aquatic sport persons, there has always been big no for music. So it becomes quite boring as they have nothing but only to count laps during their breast strokes and butterflies. But finally, underwater audio has brought an end to it.
How Underwater Audio is different:
Waterproofing a product from the inside to out is a tough job. There are two difficult and important jobs during waterproofing. The first job is waterproofing from outside, that is creating a waterproof seal to protect the internal parts. Underwater Audio reaches the best type of external waterproofing through many proprietary and important steps which ensures that their waterproofing material covers each and every tiny cavity, and also covers all the circuits, components, and wires.
The second, and also the biggest challenge for Underwater Audio is waterproofing the inside of the product without damaging it. It is very likely that the life of a product deceases every time it is opened. So unlike others, Underwater Audio does the waterproofing process without even opening the product.
Now this feature of not even opening the product even makes the product robust. Underwater Audio has even validated its integrity of the entire process of waterproofing by subjecting and testing its products to a stress test of salt water. This testing has validated that the product will function in any sort of water.
This even confirms that the products are easy to care. The products in Underwater Audio do not have a long list of care instructions as seen in its competitors. These products are quite handy and robust.
So the things that make Underwater Audio different are:
Never cracks open the product case

Has no complicated care instructions for the product

One can plug the headphones under the water

One can use the on off button inside water

Makes a product robust
As discussed, the products waterproofed by Underwater Audio are very long lasting, and have very good sound quality. The technique used for waterproofing is very innovative and beneficial for its products. Underwater audio provides the perfect and best solution for those who love music and water.