In the world of internet marketing, link building has created a lot of panic right now. But you need not to be panic- you just have to find out how you can be wiser link builder.
Search Engine Optimization has totally changed now. We can't depend on spam & automated techniques to boost the traffic. In past few years, link builders have never thought about it seriously. The SEO industry has totally changed, but the news which has worth is that you can still become effective and wiser link builder after penguin updates. You only require one tool to create your links and that tool is your Brain.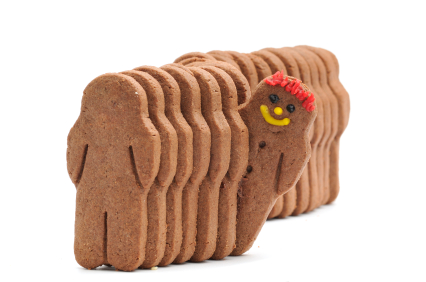 You need to build your thought process and should think and work like human beings as we do our work for human beings. Gone are those days when robots use to work.
Keeping this thing in mind and you can create such links that supports changes in Google algorithms and make internet the best place. To become a wiser link builder, you just need to do some hard work.
A wiser link builder follows the below mentioned procedure of link building:
Find a target and relevant site
Attain or get the link on targeted site
Now the question arises, is that really simple. The most significant thing is that how you implement these steps. If you implement it in a wrong way, then your links won't be considered and your links can be penalized also. Future changes in algorithms will remove those links which are created automatically and consequently the brand will also get damaged.
How to find Target Site?
Write your keyword on a paper or the white board. Now think about all the terms which can relate to that particular keyword.
Look at all those terms and think that, which can be the most common term used in the community.
Make use of Google to search the target sites and Be creative while finding these sites.
Do a small test as this is really very important step because you are human being & are putting your efforts and time, so obviously you need to ensure that your efforts are not going waste. For this you must read the content on the website and check the spellings and grammar. Besides this check that the ads on it are reputable, check the contact information of the owners listed or not. All this you have to do because you have to confirm that the site on which you are going to place your links is genuine or not.
How to Attain the Link?
Once you have found a website, now think that your link on that site would be a resource for your audience. For this you must provide a unique content.
Try to know the site and check that is there anything which is not present in the website.
Write and send an E-mail to the webmaster of the site. Ensure that you don't copy or paste the content of the mail and send it to the site. You just have to write the real message so that they should come to know that you are a real human being.
Don't try to insert the anchor text or the keywords willy- nilly. If the keyword or anchor text is not fitting naturally in your content, then insert a link in author bio.
Remember that following the above process you must keep in mind that relevancy is the first approach for sustainable link building.
Summary: sustainable link building in Internet Marketing is required by all the business owners so as to run their business efficiently. Afore mentioned steps will help you to create relevant links.
Author Bio:
Tom Brown is an author who is interested in written on SEO/ Tech related topics. He is currently written for her SEO company, who offers best SEO Packages to its clients you can see her work on his company site.