According to statistics and facts about the mobile usage, we can see a picture of facts digitally, presented by the most popular operating system native stores: App Store and Google Play. As stated by Statista and AppBrainm, they have collected more than 1 million apps both.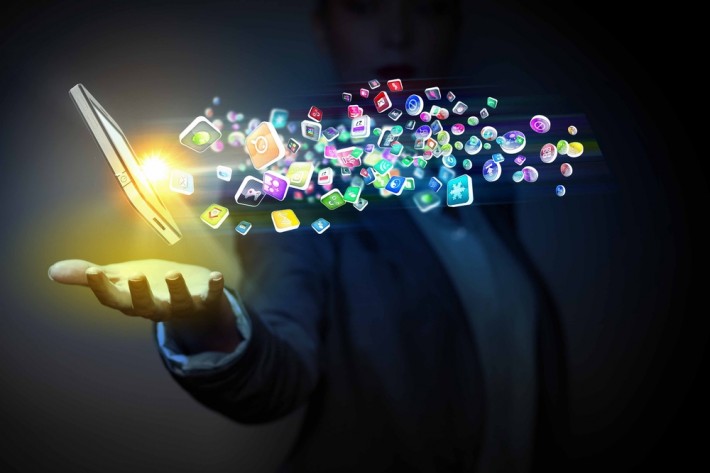 Nowadays, such statistical data are forcing mobile app owners to make a hard decision, "Should I launch first on iOS, Android, or both?"
iOS Adjusts More Mobile App Traffic.
Mostly, the iOS platform has historically been more proficient and engaged in using mobile apps and has produced higher volumes of both monetary transactions and mobile traffic. The iOS platform is a profitable business for app developers, demonstrating more monetization opportunities and reducing the mobile complexity. iOS also permit app owners to create apps as fast as possible and services that are usable, convenient and beneficial. It means that when focusing on iOS as a principal platform, app developers can promote and spread a stable product to market in fast terms by using Apple's more persistent product line.
The Tide Has Shifted.
However, latest Samsung, HTC, and Motorola smart phones that are not lagging behind with sales volume from the Apple's iPhones. In its turn, Android user-based platform starting to engage mobile apps more and more in order to lead transactions, the time may be right to start transporting prosperous iOS apps on Android.
According to comScore, held in March 2014 U.S., smartphone manufacturer market share, Apple's market share has risen to 41.4% market share while Android grew up to 52.2%. But we have collected more interesting data: On July 1, 2014, as stated by Kantar Worldpanel ComTech, Android gained 61.9% of the U.S. market share to Apple's 32.5%.And when talking about worldwide, smartphone users in China are leaning towards Android with a 82.7% market share and 73.3% across Europe in the UK, Italy, Germany, France, Spain and Germany.
What You Should Take Into The Consideration When Choosing Native Android vs. iOS?
There are some tips iOS app owners have to count before making a decision , concerning iOS app and Android:
Find a Development Team Member with Proven Native Android Skills
You should hire an experienced user interface designer because such experience dictated by the Android OS requires knowledge of the possibilities and nuances of Android OS in order to transform the OS user experience design from an existing iOS app. In addition, engineers who will code the app need to have a provable prior working experience with a successful Android native app.
Investigate Android Uniqueness for New Dynamic Capabilities
Since you are making the budget contribution to Android development, it's a good practice to comprehend and take the advantages of the unique features already built into Android. While these functions are not available in iOS, they will raise and increase the value of the mobile experience for an Android user over the iOS experience. Android platform is an open-source opportunity, giving developers access to use a bigger potential.
Select the Right Android OS and Devices to Maintain
With the increasingly steep implementation of the latest Android versions such as KitKat, Lollipop, and Jelly Bean, you should decide to target these recent versions in order to cover more than 80% of your target market. But in Europe and Asia, the outlet market differs from The U.S. Also, try to ensure that your quality assurance testing will provide quality expectations to the audience.
Don't Forget About the Android Tablet
Also, consider your mobile app that is running on a tablet.  Though plenty of mobile owners are making inroads in the market, iPad is still the leader in the tablet market.