An increasing number of businesses are now looking to integrate all of their services into a seamless software package. Data processing and data flow are two very important for companies that offer business to business services. It's important for businesses to have an integrated solution which allows them to manage exception handling, triggers, protocols, formats and mapping rules between trading partners, customers, and applications.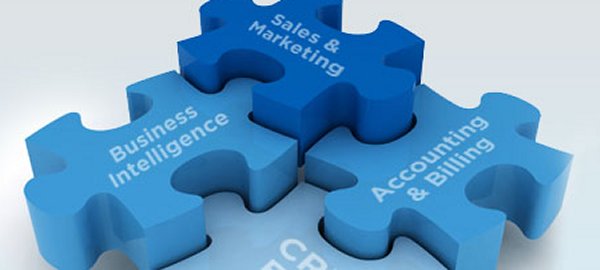 Many businesses face uphill struggles in integrating common scenarios such as the mapping of Electronic Data Interchange, or converting HL7 messages to XML, which can be done very easily. The Internet has become extremely important for modern businesses. All services are integrated to allow for seamless data flow between two entities. Businesses need programs that make submission of data very simple. In case there's an error, the system should be capable of correcting the error and resubmitting the data when required.
A high quality business to business integration software program can help you save a great deal of money in day to day business processes, and can also improve efficiency in the workplace dramatically. It can be used for providing a variety of mission-critical solutions to companies, making it easy for companies to scale. It allows companies to produce large volumes of data and hundreds of thousands of messages from different entities virtually every day.
Managing Trading Partners
Most businesses have several trading partners. If your business has several trading partners, it might be difficult for you to cope up with the data flow all on your own. However, if you are using a dedicated integration software program, you can easily set up the rules for handling outbound and inbound relationships between trading partners. With the help of a centralized repository, it will be extremely easy for you to administer trading partners.
Controlled File Transfers
Every business that relies on the Internet is exposed to a variety of cyber security threats. As a business owner, it's your responsibility to implement effective controls to prevent intruders from gaining access to your system. Hundreds of files are transferred from one system to another on a regular basis. Rather than sending the files over an open medium that's easy to hack, you should consider installing a top-notch communications module that provides maximum security and data encryption. Integration software programs come with high-volume data transfer capabilities, while also providing support for standard protocols like AS2.
Designing New Processes
Most integration packages also come with web based tools that can be used by the IT staff of your company to collaborate with analysts and create different processes that can improve the flow of data, which in turn help improve your business performance and improve efficiency. At the end of this, the work process can be exported into a PDF document for sharing with teammates or for viewing at a later time. Perhaps the biggest benefit that you get for investing in an integration software package is that it allows you to automate human workflows, which would otherwise be done manually. The program is highly customizable and can be tailored according to the needs of the business, so it is appealing overall.