In today's technology-savvy world, you can perform several tasks that in the past, can only be done with desktop computers. This is because of the prevalence of many portable computers that can easily fit your bag. Some of the most prominent ones are netbooks and laptops. It should be noted that the two are not the same and some people prefer the former over the latter. Below are some of the reasons why.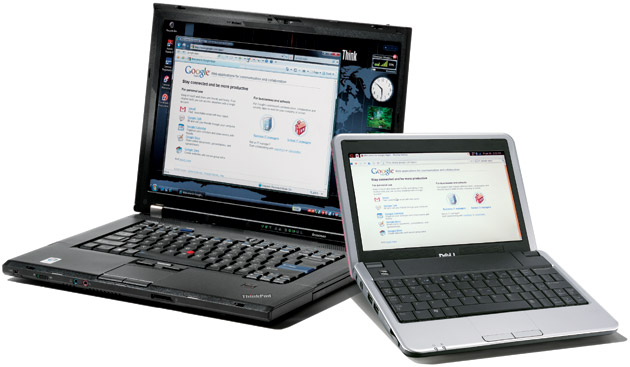 Price
Obviously, you will spend more on a laptop since the cheapest ones in the market are around 600 USD. On the other hand, the bottom price for its smaller counterpart can be more or less 250 USD. If you want to save up some cash for other stuff, then opting for a smaller unit is the way to go.
Size of the Screen
In general, netbooks come with 7 to 10-inch screens. However, this does not mean that you will not enjoy crisp images and videos. Take note that these mini computers have state-of-the art video cards; as such, most of their screens come with 1,024 x 600 resolutions, which is excellent when it comes to viewing images and watching videos.
They Weigh Next to Nothing
Travelling is a lot better because a myriad of netbooks out on the market weigh next to nothing. This attribute is a great advantage, especially if you are always on the go. With a myriad of strict guidelines and restrictions that airline companies set on checked baggage, you can carry more stuff because your computer will not occupy too much space.
Most of people use laptop for web browsing, watching videos, listening to music, creating some documents. Netbooks can do all those works smoothly. Just a few people use for programming and doing other stuff which need a laptop. So if you don't need it, I don't think wasting much money on laptop is a right choice. Providing a laptop to your children might be much expensive, but you can provide a netbook because netbooks are much cheaper than laptops. It's a need now. Your children can get lots of educational tools and applications which can help them in their studies. There are so many schools, institutes and colleges who provide netbooks to their student when they join. They can carry it easily because of its size and weight.
A lot of times, going small comes with a myriad of benefits. This is most true when it comes to portable computers. When travelling, it would be best to ditch conventional laptops and turn to their smaller and cheaper counterparts. This can help you enjoy more comfortable travels without compromising work-related tasks.