Are you starting a cryptocurrency portfolio? You probably want a low-risk portfolio to start. Here are 3 great cryptocurrency stocks you should buy.
Mining and investing in cryptocurrency can be like owning a cat. One minute you're cuddling up to it, and the next minute it's disappeared. You're never quite sure where you stand.
As cryptocurrencies multiply and exchanges stabilize, investing in them changes. It's less about chasing thrills and more about making mature decisions that can bring fruitful returns.
If you're looking to move into this more settled phase of your crypto stock career, we've got you covered. We've found some of the lowest-risk cryptocurrency stocks around.
We're not going to place you on the cutting edge of new currencies. We're looking to maximize your investment. Take a look!
Microsoft Corporation (MSFT)

It may come as a surprise to see one of the biggest names in tech top our list of cryptocurrency stocks. But since we're talking about stability, it shouldn't.
Microsoft is here to stay, and the software giant's stock may be the lowest risk crypto stock there is.
Microsoft's Azure cloud is part of the company's efforts to build blockchain as a service. Azure is Amazon's biggest rival in the game of hosting cloud applications.
Azure offers developers the ability to build many blockchain protocols. The platform uses legally binding "smart contracts," which help investors breathe easier. They know developers on Azure are in it for the long haul.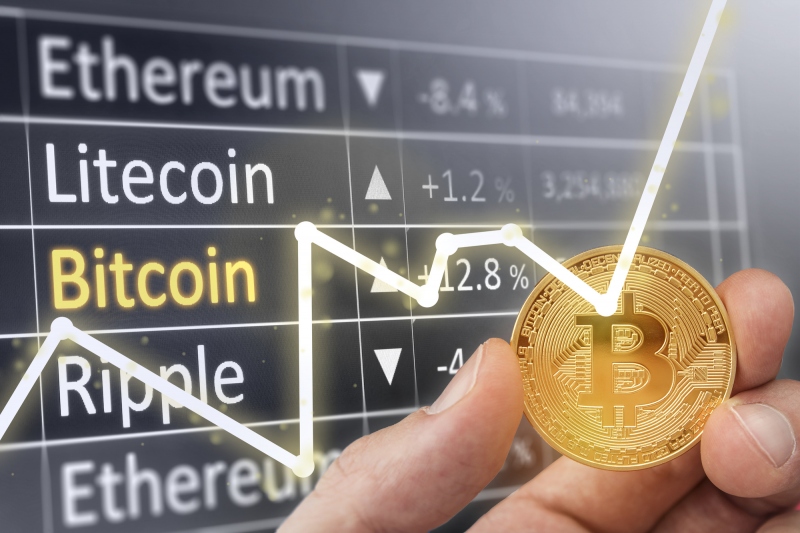 Nvidia Corporation (NVDA)
Let's turn from the veterans to the new kids on the block, relatively speaking. Nvidia has actually been around since the early 1990s.
Nvidia is a company that makes high-performance graphics processors. Initially, they were used for video games.
The reason Nvidia's stock is worth buying is that those graphics chips are essential in mining cryptocurrencies. Their processing power makes finding decryption keys much quicker and smoother.
While it is low-risk, Nvidia Corporation's stock is not cheap. It comes with a market cap of $111 billion. That said, if you're able to buy now, it may be the least expensive it ever will be.
One final note: Nvidia is especially valuable because of its implications for artificial intelligence.
Whether it's self-driving cars or the Internet of Things, Nvidia processors enable many different AI-driven functions. Investing in NVDA is smart business whether you're interested in cryptocurrency or not.
Bitcoin Investment Trust (GBTC)
The Bitcoin Investment Trust brings discussions of bitcoin stocks from the abstract into the tangible world.
Founded by Second Market Barry Silbert, the Bitcoin Investment Trust enables small investors to get involved in digital currency investment through the use of over-the-counter-market "pink sheets."
Some press outlets have sounded the alarm because of this method of trading, but GBTC has become the first publicly traded Bitcoin fund, which means extra accountability. This is good news for individual investors looking to boost their retirement by trading on the value of bitcoins.
Click here to find more resources related to cryptocurrency stocks, including information about additional exchanges, online wallets, cloud mining, and even gambling.
Investing in Your Future
New options for cryptocurrency investing pop up all the time, but these three we've highlighted are a few of the most stable investments that currently exist in a volatile, frequently lawless world. We've all got to grow up sometime.
Visit our blog to learn more ways you can make the tech world work for you.