If you are a traveler who definitely loves to explore different places, you know you need to bring with you some essential items such as travel gadgets. If you are a business person, you definitely attend a lot of meetings and business gatherings which are usually held in hotels or resorts. With this, you also need to bring travel gadgets to help you in your work.
In the past years, there have been a lot of technological advancements which have been helping people make their work and life much easier and more convenient. This is particularly true when the Internet was invented. Today, there are electronic mobile devices such as Smartphones and tablet computers which have numerous functions. But if you think you already have the best gadgets, think again. For 2013, there are travel gadgets that you must know about and you must have. Read on below to know what are these.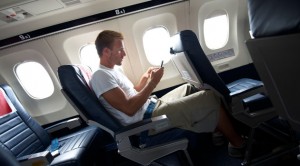 If you own an iPad this accessory is a must-have. As an owner of a mobile device, you always want to take care of it. One way of doing so is by giving it a cover. In this way, you can protect it from dusts, heat and impact from an accidental drop. The Logitech Ultrathin Keyboard is very lightweight and, thus, is very convenient to carry wherever you want to go. In addition, it is great and super cool because it also functions as a keyboard when you need. With it, you don't have to type on the screen. In this way, you are lessening the chances of tapping on the screen which is good as it prolongs the good state of the display. With all these functions, the cover is definitely a must-have. You can avail it in red, white or black color for $9.99 only.
Private Wi-Fi
With the popularity of mobile devices such as Smartphones and tablet computers, there is a need to make Internet accessible anywhere. With this, there is now Wi-Fi technology that allows mobile device users to browse the net whenever they are on travel or just anywhere they are. However, availing of the public Wi-Fi has some security issues. For one, any information that you are accessing or sharing can be viewed by hackers. Even if there is antivirus software and firewalls, the hackers can still view your information. To solve this, the Private Wi-Fi was created. It works by protecting your identity and by securing your sensitive information. These are done through the encryption of everything you share and receive. These include emails, IMs, attachments and website traffic. In this way, you become invisible to the whole world particularly to hackers. In addition, there is an added level of security for your IP address.
An industry-standard encryption of 128-bit is used for the service. This is the same technology used for credit card companies and banks. You can avail of the service for $9.95 a month and $84.95 a year. It is compatible with Mac and PC. There is a version being developed for iPad, iPhone, Kindle Fire and Android.
iBattz Mojo Hi5 Power Bank Case
This gadget is great for iPhone 5 users. It is a protective case that has two parts. It has a 2500mAh aluminum battery that is detachable. This can keep the power supply of your phone wherever you are. It is very convenient to carry as it is lightweight and thin. You can attach it effortlessly to the case when you need to charge. When you buy the battery, it already includes gloss white and matte black cases. It also includes a USB-to-Micro charging cable. You can avail of the gadget for $79.90 only.