Many offices today spend a lot of money buying equipments or machines that will help undertake a number of functions such as printing, faxing, copying and scanning. This can accrue the cost of operations in any given office, something that many people find to be taxing and unaffordable. However, today's technology has introduced multi-function printers that embody all these important features and buying a "one-in-all" printer will prove to be a wise move for you as you will be able to not only print but also scan, copy and fax without the need of different devices.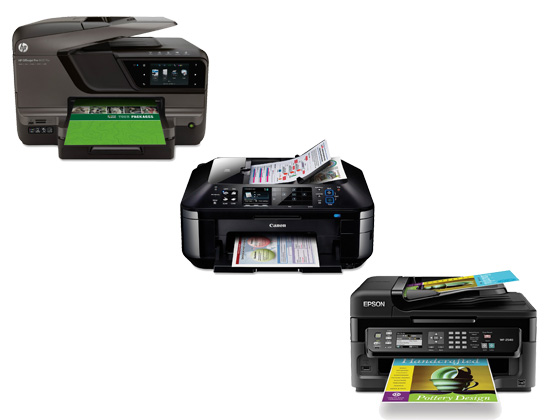 The multi-function printers have many benefits in that they not only are convenient but also offer the owners with great value for their money. If you are in trouble with space in your office, the all-in-one printer will come in handy saving you the much needed space. In addition, these printers are also great and will help you save big on your purchase unlike how it works when you are buying all the 4 different devices to help you in your desired functions. Below is a look at a few things about the all-in-one printers to help you in your choice:
Laser Printer vs. Inkjet Printer
When searching for the all-in-one printers, you will need to consider the best from both the laser and inkjet models. These different models provide you with an opportunity to buy based on your preference and the good news is that you can get a color laser printer or a monochrome inkjet device to serve your printing needs. However, the different models are available on different budgets and you should choose one based on your budget and needs. Inkjets could prove costly during the purchase but this is compensated for in maintenance and also in the cost of running.
When choosing between the different multi-functional printers, it will be good to consider your printing needs and then go on to check on different available printer reviews. This way, you will be in a position to pick on that will serve your needs effectively. Just as when choosing other types of printers, buying the multi-function printers should be informed by your needs and workload as well.
What you get with most all-in-one Printers
In most cases, the multi-function printers come with a copier, scanner and fax. This is especially the case because scanning is important for users who need the copy and fax functions. You will also find other features such as the modem or internet connection slot which helps in case you need faxing function. You could omit some of these functions however if you do not need them instead going for a printer that has what you need. This will help save on the buying cost while at the same time placing in your hand a fully functional printer.
It will also be important to consider the manufacturing company during the purchase. It goes without saying that some of the manufacturers are well known for their quality devices and you could take advantage of this. In addition to this, always consider the warranty offered for the printer as this gives you some level of security especially during the early days.
Author Bio:
Gerald is a freelance writer, he tries to help people by writing about printer maintenance, printer ink & printer related issues for printerfillingstation.com