It is very tough to find someone who doesn't like the Smartphones, especially among the young generation. Everyone wishes to get the latest device, rather than stay fixed on only one device that is being used currently. So, do you want to get the latest Smartphones?
All the giant phone manufacturing companies are now making a big number of Smartphones, all of them have some unique features. For example, some Smartphones run on good OS while some other have a very good camera function. If you like to take pictures, then you should buy a Smartphone that has better camera functions. You will find many such type Smartphones in the market. Here is given a short brief on the 2 best Smartphones with a good camera function under RS. 20,000 only. Hope you will be able to the find the perfect one here.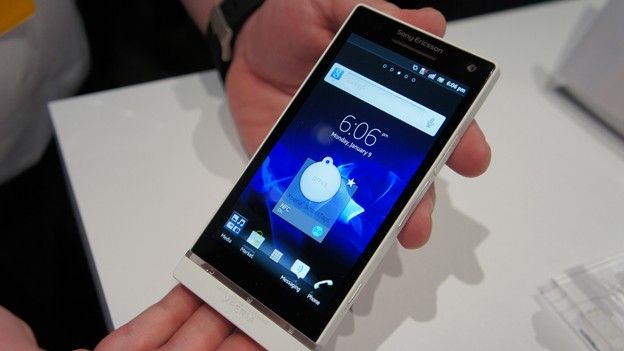 We know that Sony is a very famous brand for cameras, they have used their technologies in their Smartphones as well. As a result, you will  experience some good qualities of cameras in the Smartphones of the Sony. Sony Xperia S is a latest model of the Sony Xperia series. This device has a 12 megapixel built-in camera. You will be able to take some amazing pictures with it, it can record HD videos as well. You can watch these pictures and videos in its bright 4.3 inch LCD display with the reality view mode. The device supports video with 1280 x 720 pixel resolution. There is also a 1.3megapixel front facing camera for video calling. The on-board storage of the phone is 32GB, it's a big space where you can store the pictures you have taken. Sony has packed this phone with Sony mobile Bravia engine, it shows images with excellent contrast. Besides, the phone is enabled with 3G networks and direct WiFi support. You can get all these amazing features at Rs 19,290 only. So, you can get this phone without any confusion if you like its outstanding features.
2) Xolo X1000
The second on the list is Xolo X1000 from Lava. This is not a very popular brand like Sony or Samsung, but it has some unique features that gave it this position. The Xolo X1000 was introduced recently in India and it gained some good responses from the customers. It is the latest version of Lava Smartphones, it is claimed as one of the fastest Android Smartphones available in the market under Rs. 20,000. Lava has packed this phone with Hyper Threading technology to have a fast performance. The device has an 8megapixel camera on its back, you can record HD videos with it. Its Hyper Threading Technology will help you to get a clear view of images, you will experience a better quality of photography with this phone. You can also make video call, there is a 1.3megapixel built-in camera in the front for this operation. There is a 8GB of on-board storage to keep your pictures and videos. It is priced at Rs. 18,900 only.