Sony may be considered popular when it comes to computer and televisions, but when it comes to the mobile scene, Samsung and Apple are the talk of the town. It has been a while since Sony was dubbed a powerful force in the mobile market. Will the production of the Sony Xperia TL change this scenario somehow? This was the phone featured in the Bond movie, Skyfall. Does it also have the superstar quality to win the hearts of the mobile market? If James Bond thought this phone was more than enough to support him in his daring missions, then this must certainly be exceptional.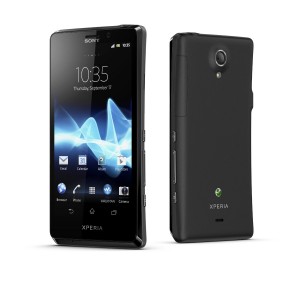 If there is one area that Sony reigns supreme, this is its ability to make gadgets that look good and feel like it, too. Hands down, Sony Xperia TL's precision design is unrivaled and its design team must be credited for being able to deliver outstanding results. It does look like a Bond Phone with its handsome and slender design- very modern and chic. It is incredibly slender with its thickness of 0.4in. What is more surprising is that it feels even thinner when you hold it in your hands because of its curvature at the back. Its frame does say it is ready for an adventure but can more than welcome a lazy afternoon. Most of the parts are made of anodized aluminum that feels nice in your hands. If there is one disadvantage its design, this would be the weird location of its power button. This is covered when you hold the phone with your right hand. The Sony Xperia TL has a 4.55in. LDC screen that displays clean images.
The Sony Xperia TL Experience
Sony should have known better that using Android 4.0 Ice Cream Sandwich on a supposedly premium Smartphone is no longer acceptable. This drawback could easily drive buyers away from purchasing the Sony Xperia TL. Jelly Bean has already existed prior to its release, which makes this even more unacceptable. The phone has a 1.5 dual-processor with 1GB RAM. If this ran on a higher processor and OS, there should have been no problems switching from one application to another. It is still usable when it comes to performing simple tasks and running meek applications. It does exhibit admirable results in terms of call and data transfer. If you will be using your phone for services like RingCentral, this gadget will give you audible sounds on both ends. For messaging, an attachment button will allow you to share data such as photos and videos.
The Sony Xperia TL Photography
Sony learns from its mistakes fast and this has allowed it to perfect its technology in the cameras of its phones. The Sony Xperia TL has a 13-megapixel camera with LED flash. It performs better than the cameras found in other smartphones and display better color quality. It has different option settings- landscape, panorama, night, action, portrait and documents. It has a front-facing camera too that will allow you to use VoIP video conferencing. If there is a phone that can double up as a digital camera, this would be it.
The Sony Xperia TL is a sexy and saucy Smartphone fit for a Bond. It is not a total package per se, but if Sony decides to have an upgrade, they could expect that they will have their hands full of people lining up in their stores.