QUESTION:
I'm planning a trip to Srilanka, and I've heard that replacing my SIM card with a global replacement card is a good way to reduce my phone bill. Is this true?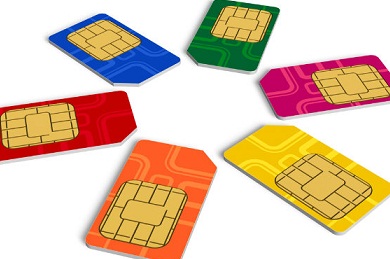 ANSWER:
That's very true, in most cases. Although a local replacement will probably reduce your bill, it's certainly not the best way to go about it
Your subscriber identity module (SIM) card is essentially the brains of your cell phone. If you put a German brain in an American body, the body will believe that it's American. Your cell phone works the same way. Your phone does whatever the SIM card tells it to do. If the SIM card is German, voila! You now have a German cell phone. The same thing applies in pretty much all countries, including Srilanka. As a bonus, with an international SIM card, if you have to cross the border for whatever reason, you can seamlessly use your cell phone.
There are some drawbacks. First, your phone number may change. As long as you still have access to voicemail, this change may not be more than a nuisance. Time may be a more serious problem. When you're trying to keep to a busy schedule, you may not have time to locate and purchase a new SIM card. Instead, try purchasing an international SIM card before you leave.
Where to Get an International SIM Card If you're shopping in another country, your best bet is to go online. You can visit a local retailer to absorb some local culture, but they may or may not have the item that you want, as the market for international SIM cards is not that big. The terms and conditions may not be in English, which is another major disadvantage. Many of these online retailers have global customer support and other features. All these rates are subject to change:
•One SIM Card: You can make a call to the United States for .75 a minute, and receive calls free. You can also check voice mail for .25 a minute, which is a nice feature that you can't get with many prepaid phones. Incoming texts are free; outgoing texts are either .15 or .40 cents a minute.
•Telestial: The airtime rates are a bit higher (.75/minute to send a text and .85 /minute to make a call), but there's an available data plan. You also get a Global +44 and a US +1 phone number. These SIM cards are only compatible with certain phones, so be sure that yours is on the list.
•Mobal: The rates are some of the highest in the industry (1.50/minute for incoming calls and .80/minute for outgoing texts) but the call quality is better, so the additional investment may be worthwhile. The company also offers a money-back guarantee.
When you're in Srilanka, you should have no problem connecting to these commercial sites, whether you're using a VPN or not
Traveling in Srilanka if you're planning a brief sightseeing or tourist visit, you'll need an ETA Srilanka visa. Your Electronic Travel Authority visitors' pass is valid for
•Sightseeing and Holiday
•Medical treatment, including yoga and Ayurvedic
•Visiting relatives and friends
•Athletic and cultural performances
The ETA tourist visa is valid for up to 30 days and gives you double-entry privileges, so you can cross the Laccadive Sea and enjoy a few days in Bangalore or another Indian community before returning to Srilanka. Business and transit ETA visas are also available, if you'll be combining business with pleasure or are just passing through on your way to another country.
Enjoy your stay even more with an international SIM card.