Gaming laptops are not your typical mainstream notebooks. Their bold designs are usually a testimony of the powerful components they hold under the hood. Unsurprisingly, therefore, gaming rigs come with steep price tags, which make them less a purchase and more an investment.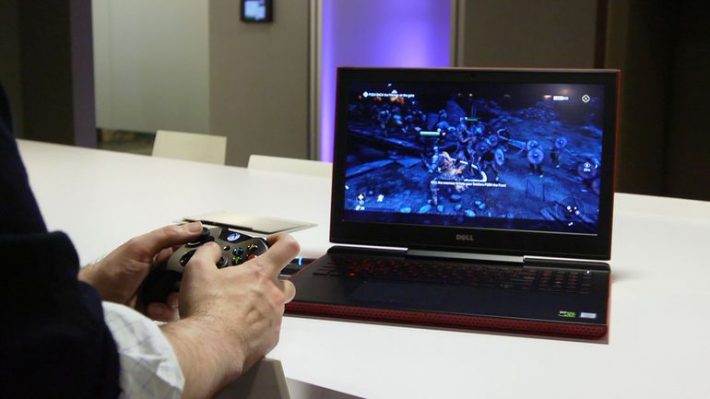 Shoppers with the cash to splash will likely get the best the market has to offer. If you're on a budget, however, buying a gaming laptop means lowering your demands and making a few compromises. Nevertheless, just because you can't afford a high-end rig doesn't necessarily mean you won't be able to play your favorite games.
Below are a few tips that will help you pick out the gaming machine that will best suit your needs and your wallet.
1. Ignore external pleasantries
Gaming laptop manufacturers know how to make a statement, which means you'll undoubtedly come by some exceedingly attractive products on your quest for the best budget gaming rig.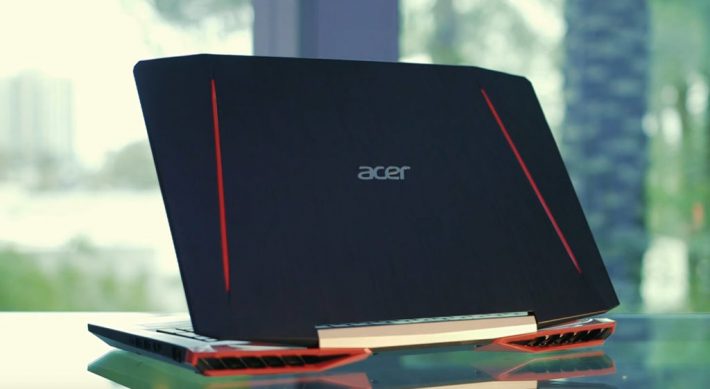 However, external touchups do nothing but jack up the price. Looks and portability should be among the last considerations on your checklist. Remember, it's what is underneath the chassis that will really influence your gaming experience.
2. A Full-HD display is ideal
1920 x 1080 is the resolution to aim for regardless of budget constraints. A Full-HD screen offers acceptable color and detail while going relatively easy on the internal hardware.
Although laptops with QHD and 4K screens are becoming increasingly popular among gamers, high resolutions require expensive high-performance components, which drive the price tag up significantly.
Additionally, pay little attention to gaming laptops with touchscreens. Touch functionality might make sense for 2-in-1 systems, but it's an unnecessary feature for a gaming laptop, more so if you're on a budget.
3. Check the keyboard
Your gaming exploits will involve pounding on keys a lot, so you'll want them to feel comfortable. Keep a close eye on specifications like key spacing and travel, as well as actuation and feedback, to be certain that the keyboard will accommodate long-hour gaming.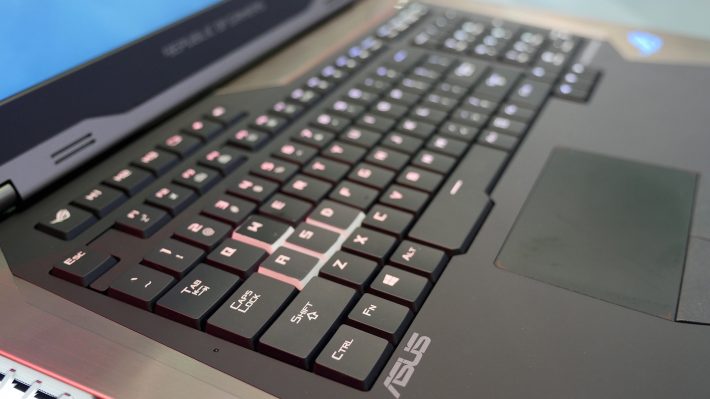 Extras like customizable backlighting and keystroke tracking can improve your gaming experience a great deal, but they often amount to a bigger price tag. Unless your budget allows some wiggling, it's better to stick to the basics.
4. The GPU is everything
The graphics card is the keystone of a gaming laptop. It's the component responsible for processing a game's visual data and delivering the images on the screen.
Integrated graphics have come a long way in recent years, but even the newest chips cannot match the power offered by the average dedicated graphics card. When picking out a gaming laptop, therefore, ensure it's equipped with a discrete GPU.
While the current crop of high-end gaming machines packs the latest Nvidia GeForce 10 series GPUs, budget-conscious gamers will do just fine with the earlier GeForce 9-series suite of cards found on more budget gaming laptops. The Nvidia GeForce 940MX, for instance, will handle games like GTA 5, The Witcher 3, and Wild Hunt in Full-HD without breaking a sweat. It can be found for around $600 at many leading retailers.
5. Consider CPU type and CPU generation
Gamers consider a dual-core Intel Core i5 the slowest CPU allowable for gaming laptops. However, if your notebook of choice has a decent graphics card, you can get away with a Core i3 chip. Processors in Intel's Pentium, Celeron, Atom or the new power-efficient Y-series product lines are just not worth your time.
You may also want to look at the CPU's generation. Newer processors offer better performance and are more optimized for modern games than older chips. The latest Intel CPUSs are the 7th generation Kaby Lake processors that launched in late 2016. All Kaby Lake chips have a model number that begins with a 7. The Intel Core i5-7200U, for example, is a 7th generation CPU.
Many laptop manufacturers have upgraded their top-tier products with 7th generation CPUs with little change to the price tag. Nonetheless, if going down a generation or two can land you a great deal, go for it.
6. Aim of 8GB RAM
Gaming is heavily dependent on VRAM, but it's important not to disregard system RAM. A gaming laptop needs at least 8GB of RAM for smooth operation and seamless multitasking.
That said, RAM modules are among the cheapest components aboard a PC. If your prospective budget laptop gets all the essentials right, don't let insufficient RAM break the sale. Instead, buy a module or two, and install them yourself.
7. Choose hard disk space over hard disk speed
Solid-state drives, or SSDs, are preferred in the gamer's community because they're much faster than traditional hard disk drives. The additional speed translates to quick system startups and short game loading times.
On the other hand, SSDs come at a much higher cost than mechanical drives. Consequently, gaming laptops under $1000 either ship with a limited-space SSD, often 128GB or 256GB, or a 1TB HDD. While an SSD may be tempting, keep in mind that games are large files that require ample storage space. If a 512GB or 1TB SSD is out of your budget, go for a 1TB HDD with a 7,200-rpm speed, instead of the smaller SSD options.
An even better alternative is to buy a gaming rig with a 128GB or 256GB SSD, then supplement it with an external hard drive. That way, you can load your favorite games on the speedy SSD, and still have plenty of room for your other titles.
Gaming laptops are expensive, but you don't need to break the bank to have a good time. Knowing the compromises to make is the key to finding the reasonably-priced notebook that will fulfill your gaming desires.