Ideas can shape your world and you'll never know the impact unless you take action. That "eureka moment" can be a turning point for start-ups and with the right platform, clear vision, support and well-planned marketing strategies, it can be easily accomplished.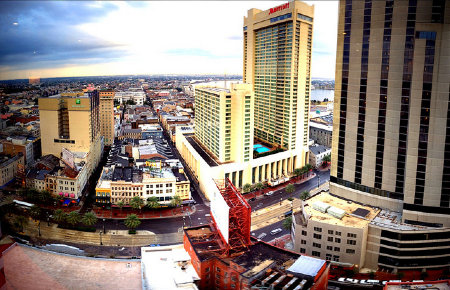 There are plenty of resources to choose from to help get you started. Whether you need a scalable enterprise solution like cloud hosting, a virtual office to gather your mobile workforce or test and development platform for of software applications, IT resources are abundant.
It's never too late to believe that it's time to reinvent your way of thinking and be optimistic for your start up plans. Timing is important, and as far as start-ups, angel investors and venture capitalists are concerned, Hong Kong is becoming a budding start up ecosystem. The question is: would you like to be part of it or be a mere spectator of others' success?
Local government supports start-ups and sees them as biggest drivers
Hong Kong's Financial Secretary John Tsang said: "Start-ups are not only one of the biggest drivers of job creation and economic growth in any economy; they also indirectly create further job opportunities when they outsource certain activities to local service providers," at StartmeupHK Venture Forum 2013, which was held by Invest Hong Kong.
Local government support is crucial for start-ups. As the government proactively promotes its support for funding, educating budding entrepreneurs through sponsored events and conferences and encouraging foreign companies to invest, there's a promising future for start-ups.
Start-ups and small business solutions are available
"Hong Kong actually has all the conditions favourable for quality start-ups, both local and overseas, to flourish, and it is well placed to leverage its enduring advantages in support of such ventures," said Mr Tang, "Our city is most definitely the right place to turn brilliant ideas into a scalable enterprise and to expand business globally."
More and more foreign IT companies are expanding their products and services, and for a start-up in need of affordable and scalable small business solutions, you can maximise the resources and leverage on these advantages.
Local government's support for creative industries
HK government said, "According to the latest statistics, Hong Kong has around 36 000 creative industry-related establishments, with more than 192000 practitioners engaged."
The local government also supports creative industries, believing that they help increase innovation and serve as economic drivers for growth. Key creative agencies such as Create Hong Kong, CreateSmart Initiative, Film Development Fund, Design Incubation Programme and Hong Kong Design Centre aim to help the start-ups and creative people generate disruptive changes to make Hong Kong Asia's creative capital.
Three areas that contribute to a start-up's success are product differentiation, proactive support of local government and entrepreneurial and creative spirits and if you look at it, you are in a budding ecosystem.
With the support of cloud, it can provide you with all the right tools and equipment to make your job easier.