Cloud computing is quickly becoming a standard, and you may be more reliant on it than you think. If you use the web for email (gmail or yahoo mail, for example), document sharing, or media storage, then it's likely a cloud outage could completely throw you off. Unfortunately, cloud outages are a reality, and it's leading many people to wonder how such events might affect the cloud computing market.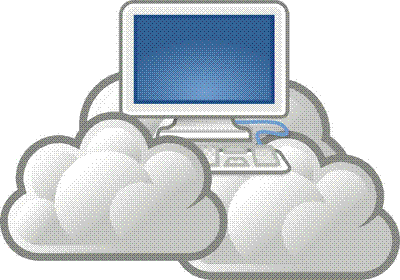 The seed of doubt.
When it first began gaining in popularity, cloud computing faced some pretty tough opponents. The public's primary concern was that their precious data wouldn't be as safe in the cloud as it was in their own hardware. It took a lot of time (and convincing) to get over that hurdle and prove that cloud computing was, in actuality, safe. Still, the seed of doubt was still there, and recent occurrences only reinforced that doubt in the minds of many.
What happened with Dropbox?
Dropbox is a leading cloud computing corporation, providing online file storage and synchronization for millions of users, and for free. However, Dropbox recently got a lot of the wrong kind of media attention when, first, it suffered a series of hack jobs that sent many Dropbox members spam (and possibly virulent) email, and then, just a couple of weeks later, it experienced a major outage that cut off member access to their own files. The outage lasted a little over a half hour, which is a lifetime in web-years. This was enough to shake public confidence in the cloud.
A Tarnished Reputation.
In today's world, bad news travels fast, and it didn't take long for Twitter members to flood the social network with anxious tweets about Dropbox's epic fail. In addition to the publicized massive discord with Dropbox, responses from Dropbox representatives were just as disenchanting. People who depend on Twitter as a newsfeed (and, these days, that's a whole lot of people) noted that @dropbox_support did very little to comfort Dropbox users. Communication was sparse, and very little information was given out when there was communication. Unfortunately for other members of the cloud computing market, Dropbox's tarnished reputation might bring them all down.
Will cloud outages hinder the growth of the cloud computing market? Many speculate that this perceived breach of trust could, in fact, slow cloud computing down (quite literally). Others wonder if they need to do more load testing with services like SmartBear before launching new storage apps. However, the truth is that people are already more dependent on cloud computing than they might like to admit . . . and a bunch of complaints don't exactly equate to a boycott.