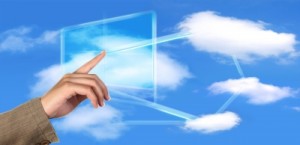 According to research conducted by Manchester Business School in the U.K. and commissioned by cloud hosting provider Rackspace, a majority of companies begun in the last three years have credited cloud computing with at least part of their success. In every measure surveyed, a high percentage of respondents indicated that cloud computing has positively affected their business, and 62 percent of the executives who responded agreed that cloud computing has been a factor in the recent startup boom.
Enabling Business Success with Cloud Computing
Many respondents agreed they would have had difficulty acquiring a network or been unable to afford one without cloud computing as an IT option. Such an approach provides several advantages to small businesses and startups:
Low cost of entry
Little or no capital investment
A quick implementation time
Easy access to information
By eliminating the need to hire an entire IT team and set up servers, companies using cloud computing can bypass any significant delay in getting their businesses running. The ability to conserve capital for product development, rather than IT systems, enables companies to bring products to market quickly. The majority of respondents felt they wouldn't have been as successful if they'd had to devote the time and funds toward creating an IT department.
The Do-It-Yourself Economy
In a New York Times op-ed column, Thomas Friedman described the recent startup boom as the "Do-It-Yourself economy." He discussed how companies are forming and introducing new products without relying on the huge capital outlays that characterized the dotcom bubble of 2000. Cloud computing is an integral part of this DIY mindset because it meets a company's entire computing infrastructure needs, from business applications to storage to backups without upfront capital expenditures.
Cloud solutions also offer the ultimate in flexibility, since you pay for only the services you use, thus keeping startup costs low. Small companies that haven't amassed much data will pay very low fees to cloud storage providers. Such organizations can add or delete application users anytime as their business fluctuates. It's also easy to get started with cloud applications such as ERP or CRM, which allow a business to potentially be up and running in a matter of days as opposed to months under a premise system.
Is the Promised ROI a Sure Thing?
Although nearly two-thirds of the Manchester study respondents agreed that cloud computing had saved them money, other independent research shows that some executives are becoming less confident of the ROI for cloud engagements. As companies gain experience with cloud computing, reliable metrics are sure to emerge that will resolve any lingering questions. Cost savings is already a major benefit reported by those who've adopted a cloud strategy and the real question isn't whether it will reduce your IT budget, but by how much.
In addition to its undeniable advantages, cloud computing helps startups compete against larger, more established competitors by providing a solid infrastructure without capital investments. The advantage it provides allows many startups to enter the market much more quickly than ever before.
A Small Business Path to Big Success
The sluggish economy presents major challenges to businesses, but startups are using those challenges as a springboard to drive them toward greater efficiency and success. Being able to support your small business with the infrastructure and tools available through cloud computing means fewer overhead costs and a greater ability to adapt and transition to new practices. When your infrastructure can instantly expand and contract in response to your needs, you have more resources to devote to running your business instead of being preoccupied by your infrastructure.