Are you a communication addict who needs to get in touch with family and friends all the time and do not care how much it would cost you in order to do so? Or maybe you have businesses here and there and it is imperative that you get to talk to your employees to check on how operations are going? If you were told that you can now ditch your traditional phone line for a more sophisticated and future-forward technology offered by VoIP service providers like RingCentral, would you join the bandwagon? VoIP is becoming the future of communication. It stands for Voice over Internet Protocol. It can benefit you in many ways that you have never dreamed possible.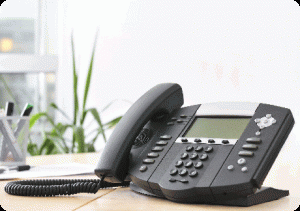 VoIP is Cost Efficient
There are similarities when it comes to nurturing personal relationships and handling business affairs. Both of these tend to grow with communication. When people were given the option to use landline and mobile phone services, people's ability to communicate with one another also expanded. However, these services can only be friendly on the budget when you are making local calls. Using VoIP can help you lower down communication costs because you can use the service for free just as long as you have the right application. It can also be combined with business applications such as accounting solutions and this can increase the productivity of your business. Talk about having a great bundle at an affordable price.
VoIP is Mobile
People from urban areas are not the only ones using mobile phones anymore. Even those from rural areas where there is mobile service connectivity use mobile phones. It is now one of the standards of modern communication. New cellphone models can now utilize VoIP applications. Sure, it may cost a little to connect your mobile phone to the Internet but if you really think about it, you can get this for free from restaurants or cafes that have Wi-Fi Internet connection. If you have a VoIP application, you can do more than just make a regular call on your mobile phone. You get connected to your e-mail and even get to chat on social media sites. Don't you think this is a better deal considering that more and more people are becoming aware of the reality that the Internet is the way to interact and meet people now that their lifestyles have become busier?
VoIP Connects You in Real Time Wherever You Are
Are you seeing yourself putting up a business somewhere in Asia but are skeptical because communication poses a problem? With VoIP, this should not be a grave threat to you wanting to expand your horizons. VoIP service providers can give you access to real time conferencing so that you will not have any problems reaching out to your managers and employees abroad. You can now give them a pep talk even every single day if you wanted to just to make sure that business will do well. This is also an advantage for someone who lives miles away from home. Seeing the ones you love through VoIP can give anyone an added boost to make it through the day.
VoIP communication is reaching out to more and more people each day, and is making globalization easier than ever before. Will you be joining the rest of the world soon and use VoIP on your gadget?