The Japanese company Sony has numerous useful gadgets and devices under its belt. Its latest flagship smartphone is the Sony Xperia Z, which is one of the most powerful Android smartphone in existence today. Sony devices are also renowned for its foolproof water and dust-resistant features.
But other than the features stated above, Sony has also produced a steady stream of devices, particularly smartphones, which have competitive specifications. These devices run on the latest Android operating system, are fitted with powerful processors, and have various connectivity options on offer.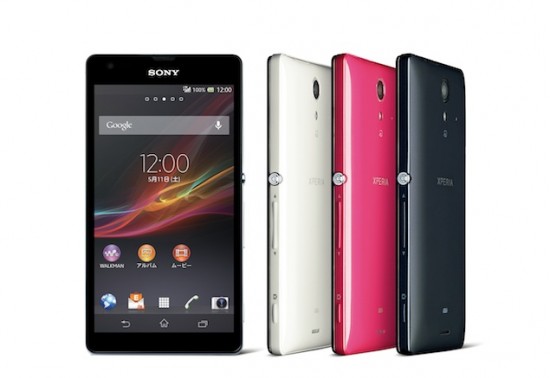 Two of the most recent smartphones from Sony are the Sony Xperia C and the Sony Xperia Z Ultra. While these phones are not exactly flagship devices, they still feature amazing specifications and powerful performance that will go out and rush to buy them.
A Good Smartphone Specifically Produced for the Chinese Market
Sony's latest Android smartphone is the Sony Xperia C, which was introduced t the Mobile Asia Expo. The "C" in the smartphone's name could very well mean China, as this device is specifically designed for the Chinese market. It comes with two SIM slots, one GSM and the other WCDMA. The other features of this smartphone include the following:
The Sony Xperia C sports a 5" qHD panel that packs 960 x 540p resolution. Design-wise, this device closely resembles the Xperia Z when seen from the front. Meanwhile, it look more like the Nokia 820 Windows Phone when viewed from the back as its sports a soft-touch back plate that covers the sides and back of the device.
It comes in quite attractive white, black and purple colors. The device feels comfortable to hold.
One letdown with the Sony Xperia C is that the battery is non-removable. This means that you cannot replace this with another battery unit when it runs out of juice. It sports an 8MP rear-facing camera with Exmor R sensor and an LED flash.
The Sony Xperia C is fitted with a MediaTek quad-core chip that is coupled with 1GB of RAM. It has an onboard storage of 1GB and has Wi-Fi and Bluetooth connectivity options. The Xperia C runs on the latest 4.2.2 Jelly Bean OS.
An Amazing Phablet from Sony
The 6.44" Sony Xperia Z Ultra is perhaps the most powerful Android phablet in the market today. This smartphone with a large screen is LTE-capable and houses Qualcomm's high-end Snapdragon 800 processor. This is also the biggest handset from the company.
The Sony Xperia Z Ultra embraces a minimalistic yet stylish design that has an impressive build quality. It fuses a metallic frame with tempered glass on the front and rear of the body It is thin at a mere 6.5mm thickness. This handset weighs 212g.
When it comes to display specs, the Sony Xperia Z Ultra sports a stunning 6.44" Full HD Triluminos display that provides vibrant and crisp colors. This device also utilizes onscreen menu buttons.
Just like a number of Sony handsets, the Xperia Z Ultra comes with water and dust-resistant features. With an IP 58 durability rating, you can use this phablet to take images underwater with its 8MP camera, which is good in low-light conditions.
The Sony Xperia Z Ultra also comes with a capacitive stylus and a built-in handwriting recognition tool. You can also use a metal pen or a pencil as a substitute stylus, though the device cannot detect if you are drawing a thicker line since the touchscreen is not pressure sensitive.
This device is fitted with a 2.2GHz Qualcomm Snapdragon 800 quad-core processor that is coupled with 2GB of RAM. Moreover, it comes with 16GB of onboard storage and has a microSD card slot for additional storage capacity.