Staying on the productivity side with your iPhone 5 can be really difficult with all the distractions that fun apps can bring to you. The bright side of the problem is that this can be solved with the help of, guess what, apps. Here are five free apps that will increase your productivity and you can get them for free.
In case you are in school, you will simply love this app. It will help you organize, schedule and take notes. It is a brand new manner of managing your life. You can also record the lecture and replay them once you are home. The downside of this free version is the presence of ads which can be eliminated once you buy the full one.
RetroCalc
The app is really great even as a free version as it does not have any ads included. The only things are not included are multiple backgrounds and there are also less calculators. You can swipe between your calculators. The 3D effect is totally realistic and you will love this way of doing your everyday Math.
Skype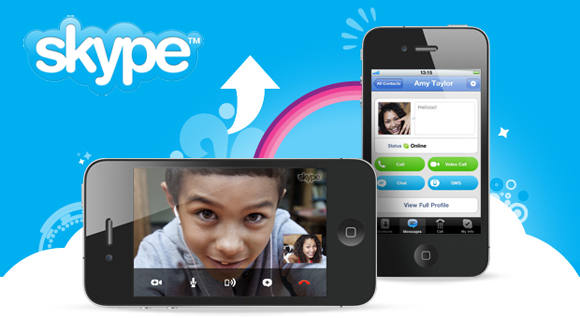 It is clear that communicating through Skype is a trend that is growing more and more. The Skype for iPhone is something that you need to have. It is totally useful for communicating with your loved ones or with the business partners. This can be placed on the essential apps list that everyone should have.
iLlumination
This is what you may call a universal flashlight. It is clear that you absolutely need it. You can turn your phone in a flash whenever you need it. The app goes on until it is turned off. Finding something is the dark is totally easy and you do not need to carry a bulky flashlight with you even if you go hiking.
Wunderlist HD
This app will totally help you maximize productivity and organize your day. The quality of this app is incredible even if it is free. You get this To DO list, but this is not the end. You may sync it with your cloud and never be at bay without your lists. Taking schedules and notes is totally easy even for newbie. You will get notifications that will remind you of any deadlines or upcoming events. Wunderlist helps you send lists through email and the users can customize its look with the wanted wallpapers.
The good thing about iPhone 5 apps is that you do not need to be rich to be productive. There are so many great free apps out there that you simply cannot help but feel nice. Some of them are also available in a full version, but most of these will do a great job even with the free one. Get today these five amazing free productivity apps and you will not feel sorry. Your phone will not only be a gadget that you use to speak with others, but it will certainly transform into a tool useful for your daily life.
Author Bio

Danny is a tech enthusiast and a blogger who runs a blog where he publishes latest reviews on gadgets like IPhone 5, Samsung Galaxy 4. He recently wanted to buy iPhone 5 on sale and found Why Buy Apple Website from where he got the exact information.