Valentine's Day, a festive celebration highlighting the relatively tame and innocent concept of love, is looming right around the corner. This day usually contributes to the proliferation of unnecessary sales and purchases, extra-schmalzy couples littered across fancy restaurants or getaways, and other joyful and short-lived niceties and pleasures. For the perpetually alone, however, it's a day of pouring salt in an open wound. For members of the Lonely Hearts Club, inhaling the love and happiness that permeates the air can be quite a challenge.
Fortunately, your heart-related woes can now be solved through the use of various technological tools that can help you secure someone to hug and hold come V-Day (and even onwards, if you're not hookup-minded). There are now mobile dating apps that can help you get past the formalities and difficulties that usually come with conventional dating. As Apple once told us in a ubiquitous ad, "there's an app for that."
So, don't wait until Valentine's is over. Be quick in picking your poison from the list of mobile dating apps below.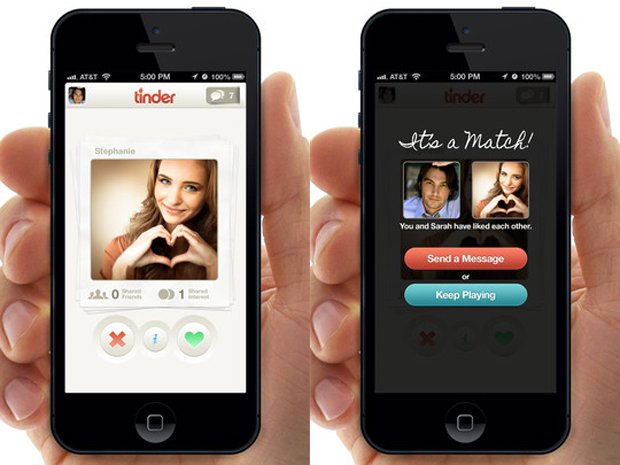 Skout
Skout is one of the most popular dating applications available across multiple app markets. It's been frequented by a lot of people ever since it launched because of its location-aware feature that allows users to mingle with people nearby. The app's UI is quite intuitive, having a dual-pane layout that can be accessed with the swipe of a finger. When using Skout, you can check direct messages and browse through profiles of other users, among other functions. The app has been put in hot water due to its teen section and its privacy settings, but other than those issues, it has pretty much remained on top of the mobile dating sphere.
Tinder
Wouldn't it be nicer if people who used apps to lure in dates, pen pals, partners, and others ditched the lengthy introductory pitches and self-summaries? Granted, a lot of people pour out their souls into this new generation dating thing via photos, descriptions, and whatnot. But in the fast-paced world of internet flirting, perhaps something that will cut to the chase would be more appropriate. The makers of Tinder perfectly understood this by coming out with an app that works similar to "Hot or Not." It's a very simple app that instantaneously pairs users who have approved of each other based on pictures.
Crazy Blind Date
In mid-January of this year, members of the originally online dating portal OKCupid went crazy when they saw their profiles blank out for a while. This happened because the dating service was set to release their app called Crazy Blind Date which allows you to schedule dates with fellow users of the service at your convenience. Like a real blind date, the system matches your availability with other users within your area regardless of your looks, profile, hobbies or likes; so it's really ideal for adventure seekers who want mystery and get thrilled at the possibility of a blooming romance (or those intrigued to run the risk of despising the person you're meeting for dinner).
As the world approaches this special day of love, do remember that romance need not be forced. And while it's great once in a while to check out the "fish in the sea," bear in mind that modesty is of utmost importance, whether you're into online or real-world dating. It is no coincidence that "Valentine's Day" and "venereal diseases" share the same initials – so spread the love, not the legs.