2016 is nearly done and dusted. Has your small or medium enterprise's network been hacked at all during 2016, or have you been one of the fortunate companies who has been left alone? What determines whether your company network is breached or not? What is the difference between a large corporation or an SME?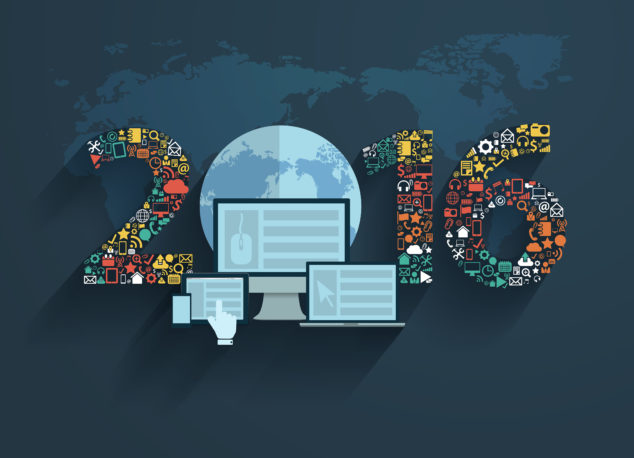 According to the article, Top Small Business Technology Trends of 2016 by JT Ripton: "In the digital age, the power and ubiquity of business tools has helped level the playing field and reduce the discrepancy between small businesses and large corporations."
In other words, it no longer matters whether you are the owner of a big corporation or a SME, your business runs an equal risk of being hacked. The size of a business no longer plays a noteworthy role in determining whether it will be hacked or not. Consequently, it has become equally important for every business to put stringent measures into place to prevent security breaches.
2016 has shown several reasons why is becoming more challenging to fully secure a corporate network, no matter what the size of the company:
The increase in the use of mobile devices as well as BYOD, Bring Your Own Device, is adding its own set of complications to a company's network security.

International cyber threats are also playing an increasing role in the need to upgrade your company's network security. A fair number of these cyber threats due to geopolitical instability with the likelihood of the number of unstable countries increasing into 2017.

An increase in extortion crimes and cybercrime to gain access to client's personal and payment details. These are then sold to the highest bidder on the cyber-underworld.
In order to protect your company from security breaches, it is important to install a strong, or secure, firewall which can be configured to protect the information stored within your network. Here are a few compelling reasons why it is important to install a firewall:
A firewall will inspect the traffic going in and out of your network, looking for viruses, malicious Trojans and miscellaneous unwanted traffic.

As the company owner, you can decide what websites need to be inaccessible during working hours and block them.

A strong firewall, such as the Dell SonicWALL, is always the first line of defence against any unwanted intruders, including hackers.
Once you have purchased a strong, high quality firewall, it is important that you either employ a network security expert, or outsource the upkeep of your firewall to an external company. It is as important to purchase a good firewall as it is to contract someone to set it up and maintain it; one or the other is not good enough. It doesn't help if you have a good firewall but no one to install and maintain it correctly. The converse is also true. You need to do everything in your power to ensure that your company's data remains secure behind a high-quality firewall.
Finally, it looks as though these cybercrime trends will continue well into 2017, and beyond; thus, making it critical to ensure that your company employs a policy of being alert and maintaining strict control over its network security.