Hundreds of expats from different parts of the world arrive in Saudi Arabia every day. Although they mostly come to this country to work, it doesn't mean that they need to spend all their hours there working and earning money. They also need to find ways to avoid feeling homesick, lonely and bored. A handy smartphone can help them with this.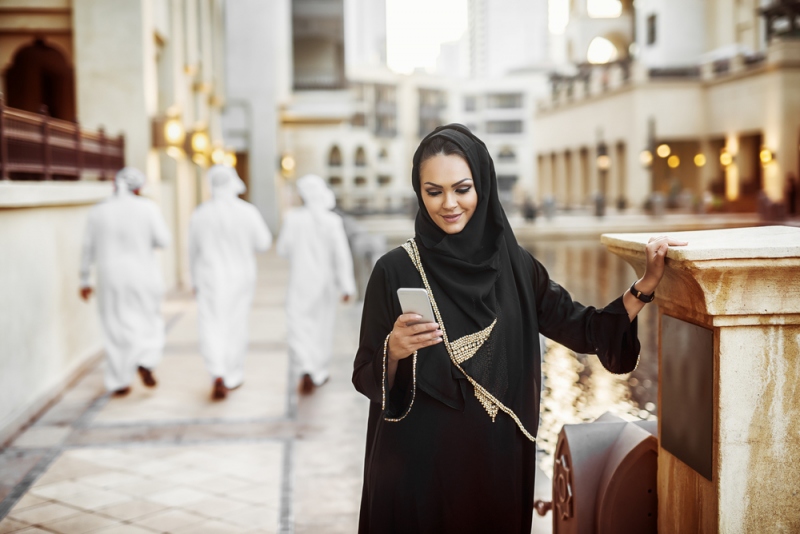 Best Apps for Newcomers in KSA
If you've just arrived in Saudi, make sure you use your Zain Allo SIM card to download, use and enjoy these apps:
Communication
1.      WhatsApp
You don't have to pay for costly long distance call or text messages fees to talk your loved ones and friends back home. Keep in constant touch with them for free by downloading WhatsApp – a free messaging and calling app.
Whenever you're connected to the internet via Wi-Fi or data, use this app to send messages to the people you miss. You can also make free voice and video calls using Whatsapp.
2.      Messenger
Another free tool you can use to communicate with people across the seas is Facebook's communication app – Messenger.
Use this app to send private messages to and call (voice or video) your family and friends overseas. You can also use Messenger to share photos as well as live and recorded videos with them.
Another convenient feature of this app is Group Chat. You can create groups for the people you chat with or message the most. You can create one group for your family, another one for your college friends, another group for your former co-workers, and so on.
It's a convenient way to stay in touch with them and ensure everyone is on the same page in terms of plans, recent important events, etc.
Photography
3.      Instagram
If you love taking selfies and photos in general, download Instagram. Use this app to share photos and videos with your loved ones and friends back home.
Instagram comes with great filters and creative tools that will allow you to enhance photos or make them more fun and interesting. You can also follow the accounts of your loved ones and friends to see the latest photos and videos they posted.
Navigation
4.      Google Maps
Whether you're in Jeddah, Riyadh, Dammam or other areas in KSA, avoid getting lost by downloading Google Maps. This app recommends the best routes that will allow you to reach your destination faster.
Google Maps also provides info regarding your destination, the latest traffic updates, and estimated time of arrival for every route. You will also see places with reviews and ratings and their photos on the app as well.
Transportation
5.      Careem
The Careem Taxi app is the most popular taxi app in Saudi Arabia. With this application, you can book taxis easily wherever you are and be certain you will have a safe, reliable and affordable ride.
To start using Careem, download the app and register your account for free. If you need a taxi, open the app, key in your current location or where you want to be picked up and your destination. Wait for the prompt that a taxi is en route to your location and his expected time of arrival and simply wait for the cab to arrive.
You will also know an estimate of the fare via the app which means you can prepare the amount beforehand.
Entertainment
6.      YouTube
With YouTube, you can watch and stream the latest viral videos around the world, including the ones in your home country. You can watch clips or complete episodes of trending news, events, shows, and movies and ensure you are still up-to-date with the latest trends.
You can also watch the latest music videos or your all-time favorite ones on this app as well. If you don't have time to watch them now, you can save them and view them later.
Food
7.      Talabat
Being a newbie in Saudi shouldn't stop you from enjoying the best foods there. If you don't want to go out to eat, download Talabat to have your meals delivered to your home or office. 
This app also allows users to choose multiple cuisines from more than 200 restaurants in Saudi Arabia.  Whether you're craving for American, Chinese, Italian, Indian, or Arabic food, you will find a restaurant that will deliver your order.
With Talabat, you can also make multiple orders. This means you can order from a number of restaurants at the same time. Additionally, this app has a special section where you can get discount coupons for free and use them for your orders.
Shopping
8.      Noon
Saudi's most popular online shopping platform now is "noon." This shopping app has the region's largest online selection of leading brands in various categories including fashion, health and beauty, electronics, grocery, baby products and homeware.
Aside from the wide variety of choices, you will enjoy other benefits when you use this app such as:
Different payment modes
Same-day delivery
Live tracking of orders
Wherever you are and whether you have a prepaid or postpaid plan, use your phone and package to better cope with your loneliness, efficiently manage your time and enjoy your stay overseas.