The development of the Internet we're witnessing these days is pushing the envelope. After working hard for decades on directing people towards virtual reality and the Web, nowadays computer scientists are managing the Second Digital Revolution.
The major goal of this process is introducing the Internet to our everyday lives and connecting all the items we use to it. Its most important representative is the Internet of Things – a concept that will change the way we live and work in the future. And the most important ally of this concept on a household level is the Smart TV. But how do these two affect each other and what will this relationship bring in the future?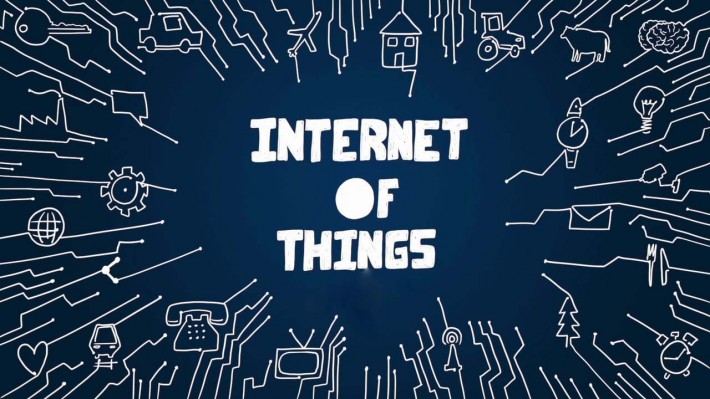 New roles of TV-sets
The introduction of the Smart TV technology was a pivotal point in the development of TV-sets. When we say that a TV is "smart", it means that it has a certain level of interactivity. This means that you can connect it to the Internet and surf the Web. Similarly, you can stream your favorite TV-series, movies or music albums directly from different online apps.
Now, this applicability is what makes Smart TVs interesting for the IoT. Modern Smart TVs already have a variety of options to receive streamed content wirelessly from their users' computing devices. So, instead of laying cables throughout your home, today you can share the content from your hard disk directly to your Smart TV. What's more, those digital features can also be streamed from tablets or smartphones, as well.
Where all the devices meet
As the number of roles a TV can have is growing simultaneously with the development of the IoT, you don't have to be Tesla to put two and two together. Engineers are already working on highly advanced Smart TVs, which will come with state-of-the-art IoT functions. This innovation will revolutionize the way you use Smart TV technology. It will serve as a meeting point of all the devices integrated into your IoT home system. However, although we've been listening to the rumors of this sort for years, there were few practical results. But it's clear now that we can expect that such features will become an inseparable part of every household pretty soon.
The TV technology and the IoT
There are several different technologies that dominate the market of cutting-edge Smart TVs. OLED and ULED are two most important ones for the smooth future use of these devices. The OLED technology is based on a high level of pixel autonomy. This means that every pixel on an OLED TV-panel can switch on and off regardless of the other pixels – a great perk for emitting dark colors.
The ULED technology, on the other hand, refers to a set of color-enhancing and resolution-boosting features contained in LED-TVs. Those elements ensure a better viewing experience and an abundance of image details. You can learn more about the differences of those two technologies in a post published on the Hisense blog. As the demands of the IoT will grow, so will the needs for advanced Smart TVs. This is why users should follow the changes on this market, as well.
Increased need for storage
Once you connect dozens of household appliances and devices to the same IoT gateway, you will be able to use data from a variety of devices and stream them to your Smart TV or use it as the smart home interface. Still, here you can expect a storage problem. For instance, high-definition movies and other visual features take a lot of storage space. Even an ample storage device, such as a 1-TB hard disk could get completely full in a few weeks' time.
This is why modern IoT users should think about adding a NAS-device to their storage crew. Their use will yield a two-fold benefit to your digital experience. Firstly, it will help you store your data in a safe and efficient way. Secondly, those devices are highly responsive for streaming, which will meets the requirements of modern IoT systems.
As we're heading towards the full integration of various home devices, it's important to ensure proper conditions for the installation and easy use of these elements. Since it seems that the Smart TV will be the centerpiece of IoT-governed homes, you should start thinking about getting an IoT-ready Smart TV device soon. In combination with other smart home features, you'll be able to revel in the perks of the IoT future.