If you are an online casino player, there are many dodgy sites that look and feel like any other, until it is time to pay out, and that is when the problem begins. These dubious organisations do their utmost to look and feel like any reputable establishment, and it can be very difficult to distinguish between a reputable and a rogue casino. Here is some useful information about this unscrupulous practice and ways of avoiding them altogether.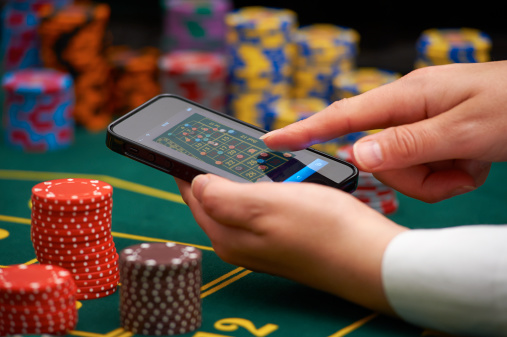 Rogue Casinos
A rogue casino is one that not licensed and has a history of not paying out, or at best, paying out slowly. If you really want to know how to spot a rogue online casino, you will have to do some homework, and there are websites that are dedicated to identifying and warning against rogue casinos, which are responsible for millions of dollars of fraud each year.
Licensing Locations
This is perhaps the best way to determine the eligibility of an online casino, and any casino that is not registered at one of the following locations would be suspect.
The UK
Malta
Gibraltar
Isle of Man
Antigua and Barbuda
Curacao
Kahnawake
These are all locations where reputable online casinos might be registered, and if an online casino is registered in Belize, Costa Rice, or Panama, these are considered havens for the rogue casinos, and you should avoid them.
Unlicensed Rogue Casinos
Even though some rogue casinos do try and emulate a reputable one by registering somewhere, there are equally many that have no intention of registering anywhere. They are designed to operate for short periods of time, perhaps a few months, and in that time, whatever revenue they have generated, they keep, along with any winnings the players might have amassed. Of course, they would make every effort to appear to be licensed, and to the untrained eye, their site looks like any other, yet this is a mask to hide the fact that they do not pay out. The casino will stall the player, and in some cases, make small payments, along with a promise to clear the balance within a few days, which never happens.
The Heat is On
Any rogue casino has a short window in which to operate and they will do their utmost to extend that for as long as possible by giving plausible reasons for the lack of payout and making promises to do so soon. Eventually, the heat will be such that the casino is taken offline, and all traces of ownership are carefully hidden to prevent arrest. Player forums are good at naming rogue casinos, so if you are in any doubt about a particular site, log in as a guest and ask questions.
There are useful websites that are dedicated to improving the online casino experience and if you should have any doubts as to the credibility of an online casino, a visit should clear things up.