Every year, there are several U.S. cities that have outages during storms. They tend to be coastal cities, where severe storms, such as hurricanes, are frequent. Although power outages can be unpredictable, an analysis done by Johns Hopkins University in 2014 predicted that the five cities most likely to experience storm-related blackouts are New York, New York; Philadelphia, Pennsylvania; Jacksonville, Florida; Virginia Beach, Virginia and Hartford, Connecticut.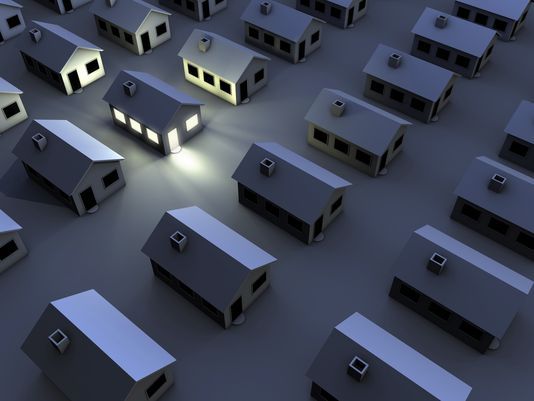 How to Get Advance Warning of Possible Power Outages
Assuming that most large-scale power outages occur as a result of storms, you may be better prepared for the possibility of a blackout if you have advance notice that severe weather is coming your way. Earth Networks' lightning detection network can use hyperlocal data to generate a lightning strike map in real time to show you an approaching storm. This detection system doesn't only report on cloud-to-ground strikes; it also shows in-cloud lightning, which may start long before you notice any electrical storm activity around you.
How to Prepare for a Power Outage
The United States' emergency preparedness website, Ready.gov, suggests that you prepare for an impending blackout by making sure your electronics are charged, your automobile's fuel tank is full and your emergency preparedness kit is stocked with extra batteries, first aid supplies, cash and flashlights. It's also important to know how to operate your garage door if you are used to relying on an electric garage door opener.
Staying Safe While the Power Is Out
Ready.gov makes several good points about staying safe while the power is out. First of all, flashlights are much safer than open flames, like candles, in an emergency. During cold weather, use layered clothing and blankets to stay warm. Never run a generator indoors, and never burn carbon monoxide-creating substances indoors to keep warm.
Power outages are inconvenient, but you can get through them when you are well informed and well prepared. Contact Earth Networks today to learn more about lightning detection and weather monitoring.