Design is one of the key elements of a perfect website. Whether it is a website, a brochure or a logo, it should look professional to attract people. It should be able to speak for your business and business goal. It will help you in attracting the target customers. Graphic design is emerging as a part of web designing and development. Graphic designing helps to look the website or whatever you design look professional. An expert and experienced graphic designing professional can only give the best design for your website.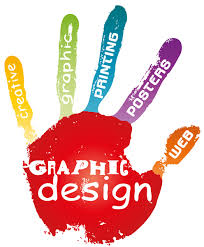 Graphic Design- what is it?
It is also known as communication design. Through graphic design, the designer projects his/her ideas using textual or visual content. It may include texts, images, and a combination of images and texts. A design can meet various cultural, industrial, political, commercial and entertainment purposes. A graphic designing professional might use a wide variety of symbols, images, styles and sign texts. These days, graphic design is being used extensively for internet and web development purposes. It has also become a part of web designing and development. A web designing company in Kerala might include graphic designing in their services to improve the look and feel of websites or whatever they design. Graphic designs are of different types as follows:
Image-based
Type-based
Symbols, logos and logo-types
A combination of type and image
Image-based:
When the graphic designer uses images and graphics to represent his ideas, it can be referred to as image-based graphic designing. It is one of the simplest ways to communicate to the user. A complex idea can be conveyed easily using image-based graphic designing. It will be easy for the user to understand the idea conveyed in the design. Visuals used in such types of designs are more powerful than the textual content.
Texts used in the designs in various styles that convey the idea or message can be called as type-based designs. In type-based designs, the designer would use stylish typography or other styles to communicate to the users. It can easily grab the attentions of people.
In this type of designs, the graphic designer would use both image and type to make the design attractive. Images and typography make this kind of designs look different. It is more helpful in sales conversions. It can be used effectively in creating a custom message.
Symbols, Logos, and Logo-types:
The graphic designer will use symbols, logo-types and logos to create these types of designs. These types of designs can significantly and easily convey the message to the user. To make it more effective, the designer should use them in the right proportion. If done well, it can help one to create their brand identity and improve business. It will give your business a noteworthy face lift.
A good web designer will be able to play with and choose the right type of design for the customer's need. It can be effectively used to convey the business goal of the customer.