The woes of the PC manufacturing industry will continue to mount as smartphones and tablets are expected to claim an ever-growing share of the worldwide market for devices over the next four years, according to a report issued by Gartner recently. The trend is not temporary. Gartner says the downward slide of the PC market is an indication of a long-term change in user behaviour rather than a mere reflection of difficult economic times.
"While there will be some individuals who retain both a personal PC and a tablet, especially those who use either or both for work and play, most will be satisfied with the experience they get from a tablet as their main computing device," Carolina Milanesi, vice president for research at Gartner, said in a statement to the press. "As consumers shift their time away from tablets and smartphones, they will no longer see their PC as a device they need to replace on a regular basis."
Massive Drop in PC Sales
In fact, more affordable — and increasingly powerful — mobile devices are even now accelerating the shift from PCs to tablets. Gartner predicts a 7.6 percent decline in the demand for notebooks and desktop PCs by the end of this year. Beyond 2013, the PC market will continue to fall, with sales dropping steadily from around 315 million units this year to just over 271 million by the end of the forecast period.
On paper, overall PC shipments will be buoyed by the growth of the market for ultramobile devices, a smaller form factor of the pen computer launched by Microsoft and Intel in the spring of 2006. Shipments of ultramobile devices are expected to increase from 23.6 million units this year to some 96.3 million units in 2017. But this is small consolation in the face of the expected losses, and the data gathered by Gartner appears to indicate that the PC era might come to an end sooner than most had anticipated.
Tablet and smartphone markets will continue to grow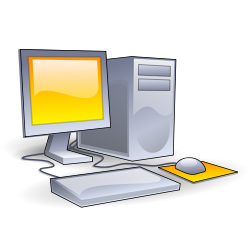 Meanwhile, Gartner believes the strong demand for mobile devices will sustain the growth of the overall device market over the next four years. The report indicates that the combined shipments of PCs, tablets and mobile phones throughout the world are poised to reach some 2.4 billion units this year, registering a nine percent increase over the total shipments made in 2012. Combined sales are expected to surge to some 2.9 billion units by 2017.
Worldwide tablet shipments are expected to reach some 197 million units by the end of the current year, reflecting an increase of nearly 70 percent over shipments in 2012. Tablet shipments are expected to surge to nearly 468 million units by 2017. Gartner believes lower prices, form factor variety, cloud update and consumers' attachment to certain software applications will be the key drivers of growth in the tablet market.
"Growth in the tablet segment will not be limited to mature markets alone," said Gartner research director Ranjit Atwal. "Users in emerging markets who are looking for a companion to their mobile phone will increasingly choose a tablet as their first computing device and not a PC."
Lower prices will have a similar impact on the expansion of the world's burgeoning market for smartphones. Some 1.87 billion mobile phones will be shipped worldwide this year. Around a billion of these will be smartphones. In all, total sales for mobile phones are expected to climb to some 2.1 billion units by 2017.
Innovations in software and technology — such as new apps and the emergence of cloud-based phone systems(Read more here) — will play a significant role not only in the growth of the market for mobile devices, but also in the design of new hardware. "The trend towards smartphones and tablets will have much wider implications than hardware displacement," Ms. Milanesi said. "Software and chipset architecture are also impacted by this shift as consumers embrace apps and personal cloud," she said.