Nokia has unveiled its latest Lumia Windows 8 phone. The Lumia 625 is, so far, the "largest Lumia Windows phone" with a screen of 4.7 inches. It also allows 4G connectivity and can be bought at budget price. It will be available in this September for an estimated $290.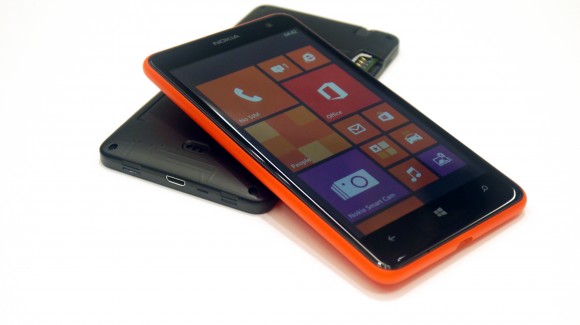 Lumia 625's Features

It's a big phone but only 9mm thick, which doesn't make it a bulky fit in your pocket. It weighs about 125g.
Apart from its big screen, the device operates on a 1.2GHz dual-core S4 processor and 512MB of RAM. There's another 8GB available for music, videos, apps and photos, but if that isn't enough, you can add a micro SD memory card for up to 64GB additional room. It also has a removable 2000mAH battery which could give about nine hours of video playback and a need to recharge every night.

The Lumia 625 comes with five brightly colored protective cases- yellow, green, orange, black and white.
The Windows Phone 8 software, codenamed Amber, keeps it running with the familiar "live tiles" on the home screen showing shortcuts to your apps. The tiles also light up with notifications (or you can "wake [it] up" with a double tap), like new messages, Facebook updates, etc.
The Amber update means the 625 shares features with the recently announced Nokia Lumia 1020, like the Nokia Smart Camera app. It shoots a burst of seven photos with a 5-megapixel camera with LED flash and a video capacity of 1080p at 30 frames per second.
Aside from this, the 625 also offers access to more than 150, 000 other applications including Vimeo, WhatsApp and Temple Run. It also runs the Internet Explorer 10 browser.
The screen resolution, however, is revealing of its being a "budget phone." Despite a bigger screen size, it's got quite a small screen resolution. The Lumia 625 makes do with 800×480 pixels. That's only about 201 pixels per inch and shows only about half the details of similarly sized (but more expensive) phones like the Samsung Galaxy S4.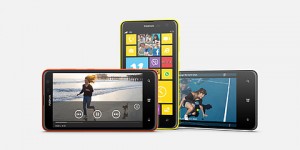 Size Matters

Phone manufacturers have recently been "experimenting" with larger forms/ screens because there is a seeming demand from consumers that phones be able to accommodate increased multimedia content and Web browsing, allowing mobile phones or smartphones to have almost the same capabilities as laptops or PCs do, except more portable.
In the end, though, users still choose their devices based on need, especially since those with bigger screens cost more than those with smaller ones.
In businesses, for example, the use of a Smartphone or mobile device really depends on the purpose for which a person uses it. Simply, put, though, a Smartphone provides the convenience and functionality of being "at the desk" from anywhere.
There are many advantages to having phones with bigger screens. For example, a business person might find it easier to take conference/video calls for a clearer of view of the people he is talking to. Data may also be viewed easier with a bigger screen as compared to the regular phones that only allow very few lines per page.
In the same way, having a big screen may be cumbersome for others because it also makes the phone bulkier and sometimes more difficult to fit in the pocket.
But perhaps what's more important for those in business is not so much how big their device's screen is but the ease with which they can contact their colleagues and access and transfer data. This is why choosing a unit also comes hand in hand with choosing your business phone service provider, such as RingCentral among many other VoIP providers, or major carriers in the US.