Regardless of how many systems or employees there are at a small business, it can sometimes be a big task to keep a business's IT infrastructure running smoothly and somehow police what employees do with their computers, especially with laptops that are taken offsite.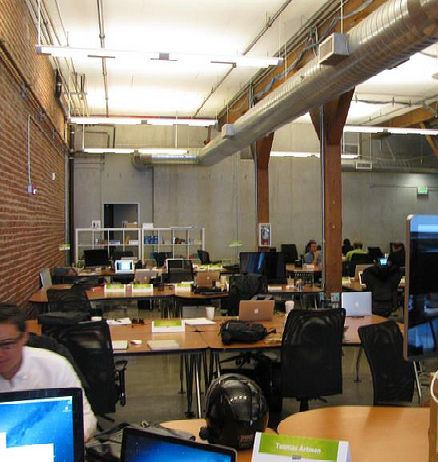 If you want to make sure that any malware or virus infections get locked out of your business's computer systems, then check out these 7 small business computer security tips!
Perform a Risk Assessment
What exactly do your employees do on your computers? If the answer is "I don't know", then you need to be more aware of what goes on with your IT equipment.
Employees will more than likely use your systems for their own personal use, so it is important that you ensure there are systems in place to prevent any unauthorised information from leaving your business, especially on a laptop that might possibly be stolen or lost one day. For example, you could take steps to secure areas on your server with sensitive business or employee information.
Make sure there is Decent Malware and Virus Protection on Systems
This one is a bit of a no-brainer really, but you would be shocked at the number of companies that have completely inadequate antivirus protection on their computers! Security firms such as Symantec offer business-focused products that enable you to manage installations of their software from one main "console" so that your employees do not need to worry about updating any antivirus software themselves.
Ensure that Windows updates are Regularly Installed
If your office runs Windows Server or Windows Server Essentials, you can set up your network so that updates get downloaded to the server and then automatically installed to each user's PC at a certain regular schedule locally.
The benefits of this are twofold; firstly, updates get installed quicker than having to individually download them on each PC, and secondly you can be sure that the PCs on your network have all the latest Windows updates and software patches installed.
Perform Regular Backups
If your server or a computer on your network loses some important data due to hardware failure (for example, a faulty hard drive) or a malware infection, then things will not be so catastrophic because you will have a recent backup to fall back on.
It is best to perform at least two types of backup; an on-site backup, and an off-site or cloud backup.
Train your users on the importance of Internet Security
Although you may have a bullet-proof malware and virus security setup, it is vital that your users know how to help prevent such problems occurring. You can educate them on key points such as not clicking on any suspicious URL links in emails, not visiting websites they should not be visiting with a work computer (!) and even basic stuff like using a decent password for Windows and any online accounts.
Tell users to Look After Company Property
Laptops, tablet devices, and smartphones are all tools used by many employees in businesses these days, and of course they are devices that can be taken out of the office. Ensure that your employees know that they need to take care of your company equipment and employ common sense when taking them out of the office; for example, don't leave a laptop on display in an empty car, don't leave their smartphone on a table somewhere and walk away from it, and so on.
Ensure that you have a Reliable IT Infrastructure
You may be very cautious with your computer systems and other valuable IT kit, but it all needs to be running well, especially for those that rely on said systems if they are visiting clients or working from home.
Many IT support companies offer outsourcing facilities to businesses, which can often work out more cost-effective than having a permanent IT support desk in-house.