Have you ever wondered what it's like to invent one of those things that makes you wonder, why nobody thought of it before? A laptop that runs on solar power. When you do stop to think about it for a minute, though, two questions might run through your mind the first being "why ever not?" and the second being "what for?".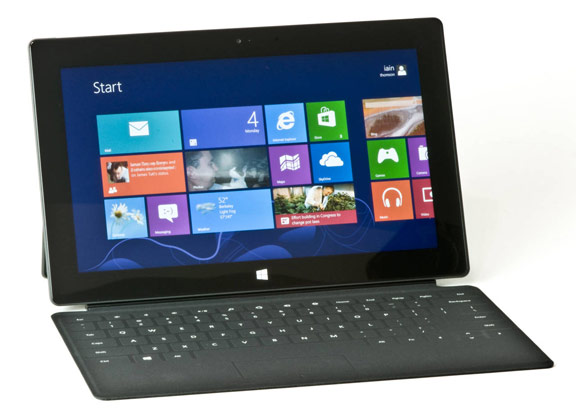 Great things from a Great Company
Canadian company WeWi Telecommunications has produced the Sol laptop, which quite simply never needs plugging into a power point. To answer the question "What for?" listen to WeWi's founder David Snir. He says that it is true his company is mainly in telecoms, but thought of the idea after a trip to one of their subsidiary companies in Ghana. They handle government contracts and are involved in education and realised one day that power cuts are extremely common in the country.
A Perfect Solution
Even in the capital city of Accra it is not uncommon to have power cuts on an almost daily basis which sometimes last for hours. Snir says that while not having electricity at our beck and call 24 hours a day seems really weird to us, in Ghana it's an everyday fact of life. Having a laptop which is solar powered would make a huge difference to young people hungry for education and in remote areas. They also realised that power cuts were extremely common in other African countries and in the Middle East.
Snir says that they "didn't reinvent the wheel" and it is not rocket science. They simply put together a laptop and made sure that everything works well together. It had to be easy and also affordable. While he admits that the Sol is not a gaming machine they tried to get the best of what they could, minus the graphics, because the graphics cards take a lot of power.
Sucking in Solar Power
The Sol has four fold-out panels which are built into the laptop's lid and are simply opened out when it needs charging. The charging time is a little over two hours and this provides enough green energy for usage between eight and ten hours. It has a 13.3″ LCD display and a 1366 x 768 resolution. It runs the Ubuntu operating system and has a 3 megapixel camera built in. It also comes with Bluetooth and Wi-Fi.
The Solar Laptop Range
There are three models, the basic laptop, which will mainly be distributed in South America, the Middle East and Africa; there is the Sol Marine, which is coated in a "hydrophobic nano coating" which makes it 100% waterproof. You can drop it in a river and it will still work. Top of the range is the Sol X but the specification details have not yet been released. WeWi refer to the Sol as the "all-terrain, off-road, sports utility laptop".
Price will vary from country to country, but is aimed at between $300 and $400 (£185 to £250). Snir says that for education purposes they will even try to bring the price down below the $300 mark.
The first Sol laptops using solar power will be sold in Ghana, Zimbabwe, Nigeria and Kenya, followed by the Middle East and then Europe. Using totally green energy every Sol is expected to save around one ton of CO2 emissions during its lifetime.
Value for Money
Snir says that the Sol is not an amazing computer, but for the price and for people just getting into computing and using word processors and web tools it does the job perfectly. The four solar panels are themselves extremely expensive to produce so at around $300 – $400 it is tremendous value for money.
The Sol will undoubtedly make a big impact in countries where the electricity supply is erratic and yet there is plenty of sun. Running as it does for up to ten hours from one charge, it compares favourably with many other laptops and it is another way to help save the planet even in countries where the power supply is constant.
Author bio
Peter Finchley is a friend of the earth who loves solar technology and makes a living from solar gadgets sold through his online store.