Many new business owners make the mistake of neglecting the need for technical assistance and support throughout their startup. They're either seemingly "doing fine" and assume IT support is an idea that can go on the back burner, or they're strapped for cash and assume that hiring or outsourcing their IT needs would drain their budget. Though each of these reasons seems logical in their own right, many small business owners find out the hard way that investing in IT support is totally worth it.
Suddenly, a crashing server, lost emails, compromised data, or even complicated software shakes the order of a business, and the owner realizes that they need help. While there's always a chance to search for the right team of IT professionals for emergent situations such as those described above, it can be a whole lot better, to have a crew supporting you to prevent these costly problems from ever occurring.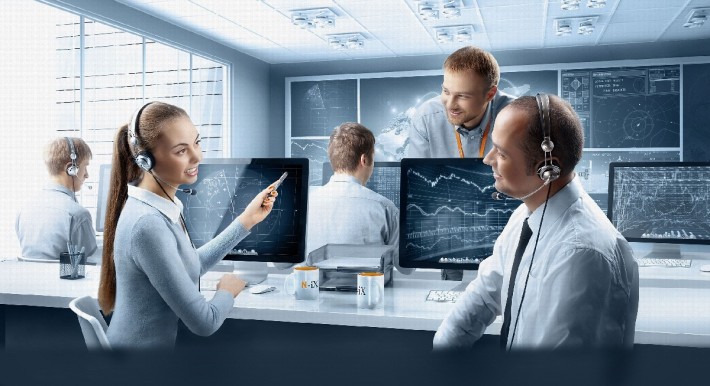 Let's delve a bit deeper in the benefits of hiring a team of IT professionals or outsourcing to a firm such as Firewall Technical, which offers IT services in Ottawa.
Maintain Productivity
You know what can slow down production in a business for hours or even days at a time? A technical error, glitch, or complication. When your team is not equipped to handle technological issues as they arise, it causes production to come to a halt. A lot of time and money are simply thrown down the drain as you stop all operations to deal with the matter.
Having a team of IT professionals on hand, however, minimizes the amount of time you're wasting on trying to troubleshoot an issue. With technical support services only a phone call away, you could essentially get remote assistance or onsite assistance to help you resolve the matter as quickly as possible – allowing you and your staff to get back to business at hand.
Professional Advice
Let's face it, the world of business is changing at rapid speeds with the implementation of modern technology. From office equipment and systems to online applications, databases, and processes, many businesses rely on the use of technology to get things done. For many business owners, however, determining what to invest in can be the biggest challenge. Investing in the wrong technology wastes money and can create lots of challenges going forward.
On the other hand, an IT expert can provide you with sound, industry-specific advice about your technological investments and purchasing decisions. As opposed to blindly selecting the best software, equipment, or technology for your company, you'll have an expert on hand that can give you an opinion on which tools and platforms are best designed for your company processes, fits within your budget, and most importantly helps you to meet company goals. They'll know firsthand what others in your industry are using, what systems can help in streamlining processes, and which investments can help you to expand and grow your business. Whether you need help comparing internet speeds, phone systems, or accounting software, you'll have a pro on call ready to answer all of your questions so that you make the most informed decision for your business.
Network & Data Security
Everyone has heard at least one story about major corporations having their data compromised. Thousands of customers were essentially affected by this, having their personal information accessed by an unauthorized party. While a major company like Target or Home Depot might be able to bounce back from a security breach, it is essentially their technological support that helped them to recover so quickly.
Hackers are prone to attack smaller organizations because they don't have IT security features in place to safeguard company information. This makes it all the more important for you to work with IT professionals to provide you with comprehensive solutions to network and data security. From installing the latest anti-virus protection software to having an up-to-date data backup plan, IT experts can help you to minimize the potential of an attack, and bounce back in the event that your information is compromised.
Though technology is becoming a lot more user friendly, small businesses still require the support and assistance of IT experts. As more businesses become reliant on technological resources for running their organization, their risks and vulnerabilities are increased. Not to mention that the increased use of technology also requires a learning curve, which can slow down productivity. IT professionals can essentially aid you with troubleshooting issues, making purchasing decisions on new technology to invest in, setting up protections, and more. If you don't have an IT professional on staff, you might consider the many benefits of hiring one or outsourcing your needs.