The age of today is the age of smart devices. With the continuous improvement and boom being witnessed in the smart phone technology we can surely assume that in the future nearly everything that we do will be done through smart devices, mainly our cell phones.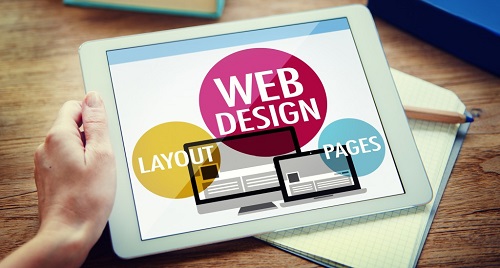 Keeping the drag of events taking place in mind, one can clearly imagine that the coming age is all online. Keeping in view the changing needs of the society, web designers are also taking a shift in design trends. Here is a list of design trends that are predicted to follow in this year. Have a look what professional web design companies in Dubai are following this year:
The Propagation of UI Patterns –
One of the side effect that came into shape is the similar looks of too many websites. however, responsive is solely not to be blamed. So what came following is the invention of UI patterns that somehow make the website look different. As in responsive website there is not much room for creating difference due to the lack of space and the functionalities could only be on a scroll therefore patterns are introduced.
The hamburger menu: While some criticize this pattern's use, there's no doubt that it's widespread use makes the function easily recognizable for users.
Account registration: You'll find this pattern whenever you try to register for a site. There might be a form to fill out or a button that'll allow you to use a social account to sign up.
Long scroll: Placing all your important elements above the fold is now a well-known myth. Furthermore, almost everyone is accustomed to long scrolls thanks to mobile devices. The technique works especially well for sites that want to lure users through storytelling, and you can still mimic a multi-page site by breaking the scroll into clear sections.
Card Layouts: Pioneered by Pinterest, cards are everywhere on the web because they present information in bite-sized chunks perfect for scanning.
Animations:Being used more and more to enhance the storytelling capabilities of any website. Animations not only make your website look good but increases their engagement capabilities by folds.
Microinteractions: Microinteractions are all around us. You turn off the alarm by swiping your hand or just like a picture on Facebook are all parts of micro interactions. With the help of micro interactions on your web design you can:
·         Communicate and receive feedback from your user
·         See instant result of an action performed
·         Entice the user to act
Material design:A new style language launched by Google, last year. Material Design is the in thing that is being followed by many logo design companies in Dubai these days as it provides shadow effects and concept of movement and depth in order to create designs that appear more realistic. The goal is to create clean, modern designs that focus on the fulfillment of the user experience.
Last but not the least is the Flat Design that has been here for a while now and is compatible with both responsive web design and material design. It allows to inculcate shadows, simple typography, vibrant color and ghost buttons in any website design creation. With its compatibility, we are sure that flat design is not fading away from the web design trends any time soon.
So friends, there are some of the trends that professional designers around the globe are using for their creations this year. I am sure you must have found them resourceful and they can add a zest to your design creations as well.
About the author:
This article is authored by Talha Manzoor. He holds vital experience in launching online brands and maintaining their profound presence both through positive publicity and paid advertising. Currently he is associated with a web design agency in Dubai. He loves to write about latest in technology and occasionally writes about nature. He has a fun and frolic personality and does animal welfare as voluntary work. Talha Manzoor tweets at@Talhamanzoor24.