Samsung is the manufacture of producing the most powerful solutions for the Android devices, the recent Galaxy S6 and Galaxy S6 Edge are the innovation examples and now whole Samsung Android fans have set the expectations with the new Samsung Galaxy Note Edge 2 and Galaxy Note 5.
On the other hand, Galaxy Note 4 (the soul of present Galaxy Note Edge) is a very powerful phone, as it has high-end specs. The Galaxy Note 4 responds quickly to our orders and management is extremely fluid, without stoppages in common applications such as Google Maps, Facebook, Twitter, WhatsApp, etc. In the games as Asphalt 8 or Dead Trigger 2, the phone's performance has been excellent and the games move with a very high rate of frames per second even adjusting the level of graphic quality full despite the high screen resolution. The Samsung Galaxy Note 4 has 32 ​​GB of internal storage, which is about 26 GB free right out of the box. Luckily you can add a micro-SD card to expand capacity. And this micro SD feature would also be present in the upcoming Samsung Galaxy Note Edge 2, however it was never seen in the Apple iPhone.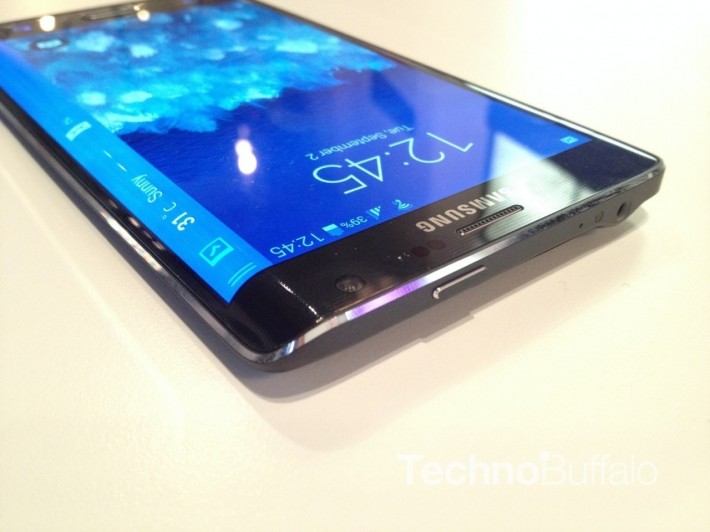 In terms of connectivity, the Samsung Galaxy Note 4 is well served and supports Wi-Fi 802.11 a / ​​b / g / n / ac in the bands 2.4 and 5 GHz, Bluetooth 4.1, 3G / HSPA +, 4G. There's an FM radio, which some users find it as a major constraint. Note 4 reached 104 Mbps downstream and 10 Mbps upstream in Wi-Fi with a fiber optic connection 100/10. Samsung has also incorporated Download Booster; a feature that accelerates downloads by HTTP of large files (over 30MB). This feature makes use of the Wi-Fi network and mobile network 3G / 4G simultaneously to speed up downloading the files. In practice, since operators impose discharge limits at high speed, it seems unlikely that we will want to take advantage of 4G traffic when we have available a Wi-Fi network, however large the file. But there is another feature called Smart network change, yes we find most interesting, since it automatically switches between mobile networks and Wi-Fi to maintain a stable Internet connection. This is useful to prevent your phone run out of Internet to connect to a WiFi network with very low speed – either because we are far from the access point or because it is a free public network not working properly. The battery of Samsung Galaxy Note 4 is replaceable and has a capacity of 3,220 mAh, identical to the Nexus 6 but considerably below the Huawei Ascend Mate 7. And Galaxy Note Edge has 3200mAh battery, but we could see the significant update in the Samsung Galaxy Note Edge 2.
Samsung Galaxy Note Edge 2 could also be called as the Samsung Galaxy Note 5 Edge, but the last Note Edge was not called Note 4 Edge, so let's wait and watch for the real name.