What do you think excites Generation Y? Standing in queues overnight for buying the latest iPhone, snap chatting through the wee hours of the morning, or watching the popular episodes in weekends? Mr. and Miss Y are racing to catch up on the latest and greatest of mobiles, laptops movies, games, social networking to name a few. Apps and torrenting technology are their favorite tools to have this fun in the virtual world. This is where portals such as Cloudload are coming to the rescue of those desirous to download torrents anonymously.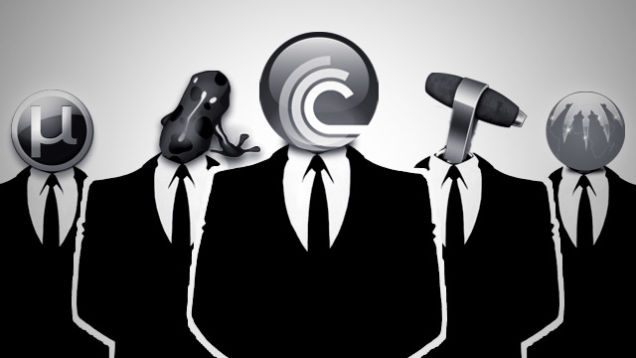 Downloading laws are unclear
While everything is available with ease and of course dollars, downloading and torrenting fall into controversial areas. With growing piracy, millions of websites exist which either have material which are banned in a particular country, or wherein the websites owners have not received license from the content owners to screen it. The download sites and apps which facilitate them, this generation claims, look so professional that it is difficult to decipher if they fall in the domain of piracy or infringement of copyright material. Usually such websites are professionally designed with logos and clear content. No processes or banners are in place with apps or websites to differentiate a pirated site from a legal downloadable website. So, viewer would obviously be caught unaware.
We can work around it!
Well, Gen Y is smart and they should be. Where limitations exist, workarounds are devised for software and that is what is done in this case too. The laws related to copyright are quite gray where instances of downloading versus streaming are concerned. Factors that make these young people prefer one mode over another, are content accessibility and speed of download. So, viewers resort to streaming since then they can claim that the controversial source file is not on their personal disks. Hence in no way can they be duplicated or shared, or used commercially. Or, they try to download torrents anonymously. Surprisingly, young people don't shy from sharing their passwords for legal streaming accounts. Doing so, even though it violates the term of service for some websites, does not dissuade them in any way. It has become quite customary with friends and family of viewers to have common passwords… even across different countries.
Neat Solution
In such a scenario, Cloudload comes to the rescue of Gen Y to download torrents anonymously. It is a cloud based solution which supports 24 file types for downloading torrents up to a speed of 10 Gbps. It is supported on all devices- mobiles, Apple TVs, laptops, Choromecasts, etc. Torrent downloads safeguards the identity of the viewer by downloading the files on the cloud. Here, viewers have the option to stream torrents and upload files for sharing with friends and family.
The good news is that Cloudload offers a free 7 day trial period for the new users. Subscribers have the option to choose from the various packages which differ in rates based on the number of concurrent downloads and the space allocated on the cloud. Go for it guys! It is worth every penny! I am switching to it. Are you?