The Blogosphere is the vast and most busy world. In this Comptitative world you need to compete over 100 million blogs. So, how can you attract your client or visitor to your website? In this article we will tell you brief idea about ways to increase traffic to your blog.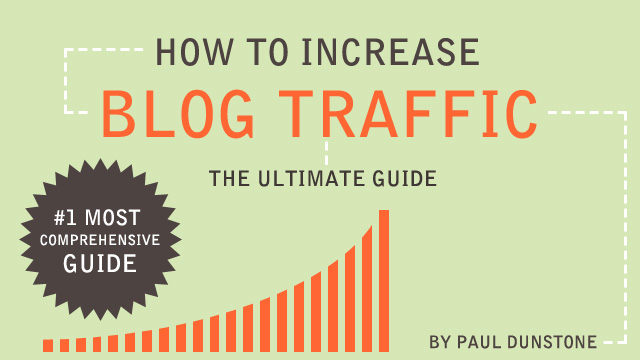 Update Your Blog Frequently:
Your blog should be updated frequently. It will help you to connect with your audience. Your data which you want upload on your blog it must be unique and newly updated. You cannot upload old data which already everyone knows. Updating unique and useful content is the first step to increase more traffic to your blog. Write content in such way that readers should visit again to your page or blog once in a day. Before uploading content make sure that your data is meaningful and maintain their interest while reading. Upload your data more frequently cause it will increase your chances to noticed your blog by popular search engines like Google. You can also submit them your URl to get more popular. Submitting your URl to search engine It doesn't mean that your blog will come on top of a Google search but it will have chance to picked by these search engine to the top.
Power of Comment:
This most powerful factor to increase traffic on your blog. Commenting is very simple tool which you can add into your blog. You need to respond on readers comments and you can also give them opinion about that blog or you can suggest them regarding their topic. You can discuss with them about your topics it will increase your loyalty against visitors. You can also comments on others blog to convert traffic to your blog. You just have to leave URL on the comment box of the others blog. If People like your interesting comment they will sure click on your URL and they directly transfer to your blog. It will help to increase traffic on your page. But it's very important to leave meaningful and interesting comment to attract people to your blog it will only help to chick on your link to read more information about topic
Use

Links and Tag Post:

Links is the most important factor in blogging. It will help you to get noticed by a search engine. Other Blogger can also identify who is linking on their blogs. It will help you to investigate to other blogger who are interested in your information. It will help to make them as a new reader on our Blog. You can also add trackbacks by help of this other blogger will get know that you had linked with them. People can also click on these trackback links. You can also tag your post to other blog post. It will help to easily get noticed by search engine

If you are creating great and unique content you don't need to be drive traffic to your blog. Think different and you will find the ways to get latest post. It will increase traffic more with easily.